Article content
Winnipegger is invited to participate in the 26th annual "Raising the Roof Toque Tuesday," a fundraising event to help prevent and end homelessness in Canada.
Article content
Volunteers will be asked to sleep in their cars at Winnipeg Square Parkade at 325 Fort St from 7:00 pm on February 7 to 7:00 am the following day.
Article content
Winnipeg is one of six participating communities, with fundraising events also held in Toronto, Prince Edward Island, Halifax, Newfoundland and Edmonton.
During COVID, an increasing number of people experience homelessness, especially "hidden homelessness", sleeping on couches, cars and other precarious conditions.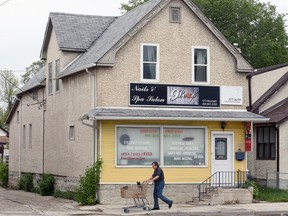 "We encourage event attendees to sleep in their cars, sleep rough overnight, and raise funds for Raising the Roof's homelessness prevention program, which hundreds of Canadians experience every night. We want you to get a little taste of it," Raising the Roof said in a press release. release.
Article content
Unlike what is often the case with people experiencing homelessness, organizers ensure the event is safe with security guards, extra blankets, hot drinks, washrooms, first aid and other safety measures on site. The event may be shortened or modified if the weather is dangerously cold or there are other extreme adverse weather conditions for the night.
Through the Residents program, Raising the Roof, uses construction as a hands-on learning opportunity to create new units of supported, affordable housing while employing people at risk of homelessness. In Winnipeg, there is a Resident project under construction on Mountain Avenue.
Participants can register at . www.raisingtheroof.org/onenight. Teams and individuals sign up and commit to a minimum funding of $150 per person to participate. Each attendee will get a helpful Raising the Roof talk on February 7th.
gdawkins@postmedia.com
Twitter: @SunGlenDawkins