Jan 2, 2023 | 8:00 AM
Local News, Ryan Brahm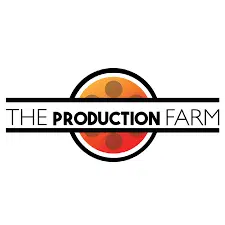 Suicide and self-harm continue to be a problem across the country, even as more and more people open up about their mental health problems.
A whitelaw organization known as The Production Farm is trying to help tackle this problem at the local level.
Wyatt Kuether, founder and president of The Production Farm, appeared on The Jim and Rick Show last Friday to explain what they do at their facility at 9003 Polifka Road in Whitelaw.
He said, "We are an outpatient behavioral and mental health clinic, our approach is very non-traditional and the way we approach our services is very original. "
Kuether said they are on a 10-acre farm, giving them the opportunity to vary their approach based on each individual who walks through the door.
"So instead of saying there's one way to do something or take out a particular textbook, look at the individual as 100% unique." He said. "No one has a diagnosis of walking and talking. We all have a life history."
He continued:What we've found is that when you do this completely unique, one-time practice for each person, your success rate increases, and that rate becomes much more important. "
For more information about The Production Farm and its services, visit TheProductionFarm.com or call 920-403-0021.