The Gold Coast grandstand erupted in cheers when Deficit won The Wave for $250,000.
Gerald Ryan and Stirling Alexiu's Sydney training team sent only two runners to the race on the Gold Coast on Saturday, both of whom saluted.
They started the day by taking the $250,000 Maiden at Silentsar ($14), and took another win when Brenton Avdulla rode Deficit ($6.50) to his best win at The Wave.
The two horses shared several owners, one of which was backing the two horses in a multi to win big on punts.
Alexiou was always confident that he had found the right race for Deficit. This prevented Tony Gollan from winning his three races in a row, and his Gollan-trained Ashgrove finished runner-up in his The Wave.
Alexiu felt that the deficit was somewhere between Saturday's Sydney horse and weekday's Sydney horse, so he felt that Wave was the perfect target race.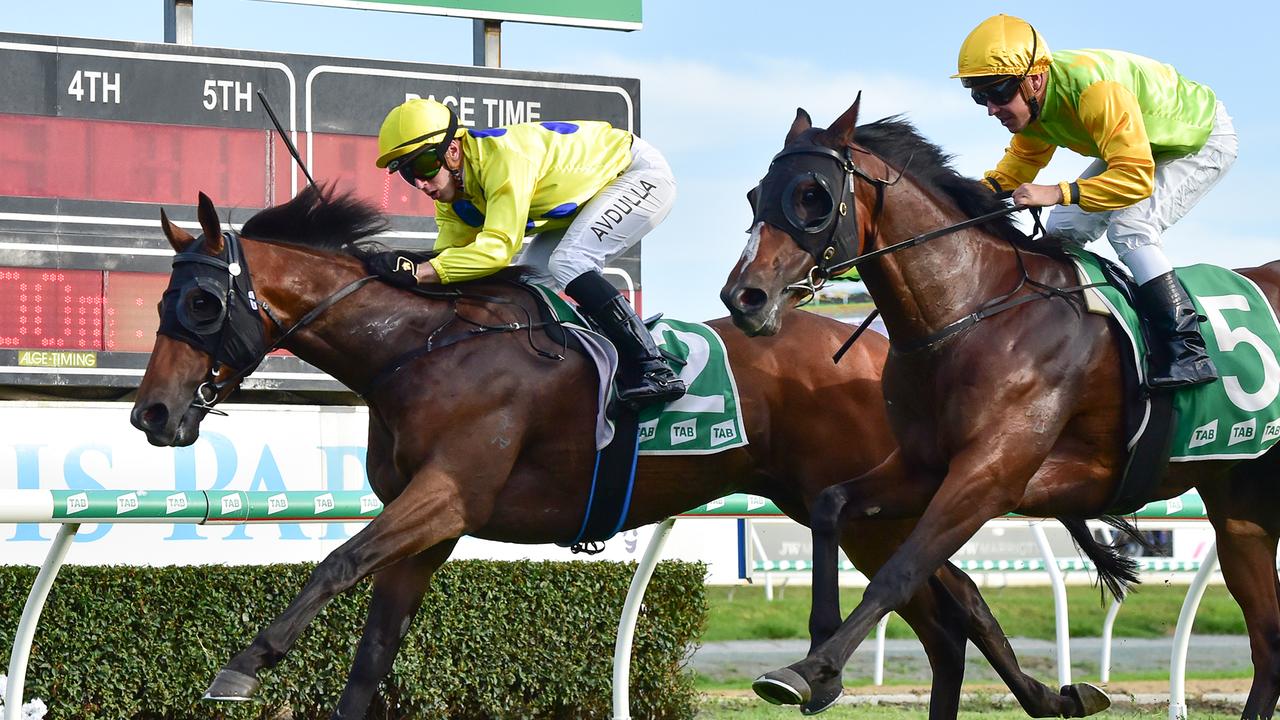 wave image 2 grant peters
Long-term plans for both Deficit and Silentsar yielded paydirt.
"Gerald said about a month ago that he had this horse (in red) and a horse for Maiden, so it was a little late to wait for this day today.
"But it was a huge effort to get it done on Grand Finals day."
Queensland has been a happy hunting ground for the deficit.
The Gold Coast victory followed last year's winning streak at Eagle Farm and continued a perfect record at the Sunshine State.
This was a huge achievement for the Deficit connection, which saw a $200,000 bonus for horses that qualified for the Magic Millions and a first prize of $145,000 for winning The Wave.
"It was great to see Deficit win again. Strangely enough, his last three wins were here in Queensland," said Alexiou.
"He was given three very good rides the last time he raced in Queensland. Brenton's ride today was the difference between winning and losing.
"Brenton put him in the box seat, timed it, brought him out at the right time and kept them out until late.
"This horse doesn't get a lot of chances to race for this kind of prize, but today's owner had a really good day.
"We've been eyeing this race ever since this horse finished its final preparations."