When Australian captain Pat Cummins declared he had finished the second innings of the Third Test on 195, it led to a flood of criticism from fans. Now Kawaja said he encouraged Cummins to declare.
"I could feel it from Patty. You could feel this awkward tension as you walked by and I was like, 'Yeah, I know what he's thinking.'
"But it was fine. I really tried. I went to him and said, 'Mate, do whatever you need. Don't worry about me. You We have to work hard to win the test match.We have to win the test match.
"What kind of teammate would I have been if I hadn't tried to do that? I put myself in front of him and said, 'Take your emotions out.'
Khawaja explained how the whole situation unfolded on Sen radio.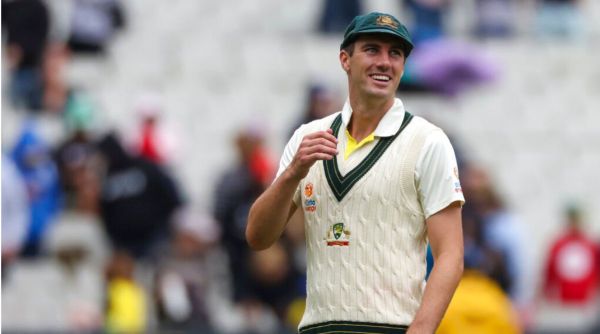 Australian Pat Cummins. (AP Photo/Asanka Brendon Ratnayake)
"The rain kept tormenting me. I could have tried to get that 200 the night before if I really wanted to. It's day two, we have tomorrow, hopefully we can get 400 here, we have a day tomorrow." I hadn't thought about it at all, but on the third day it rained all day and I was like, 'This isn't ideal. So, I was thinking, "On the morning of the 4th day, it will be in time," but on the morning of the 4th day, it started to rain again. Then I thought, 'I know Pat wants to bowl and he wants to win the test match,'" Kawaja said.
"They had the covers off and there was a little muddy patch on the turnstile and I was like, 'Nothing's going on here. If I don't start right away, I'm in trouble. I just can't read the room.' If it had rained again for most of the day and we entered day 5, I think Patty might have said, "Let's hit the boys, we can't win this game." But it ended when we could have won, so honestly, the timing was bad."
The match ended in a draw, with Australia needing eight wickets from South Africa on the final day. Khawaja was named Man of the Match for his knock.