The inventor of mRNA vaccines, Dr. Robert Malone, has worked with the US Department of Defense (DOD) for years, but a war is being waged by the government to control the minds of the people, and social media platforms are being used for this purpose. has been weaponized in They are "actively recruited" by intelligence agencies to participate in wars and influence how people think and feel.
"This new battlefield where your heart and your thoughts and emotions are the battlefield itself. It's not about territory," Malone said in a recent interview on Epoch TV's "American Thought Leaders" show. has clearly become a premium platform for building a new global consensus on the topic of the day."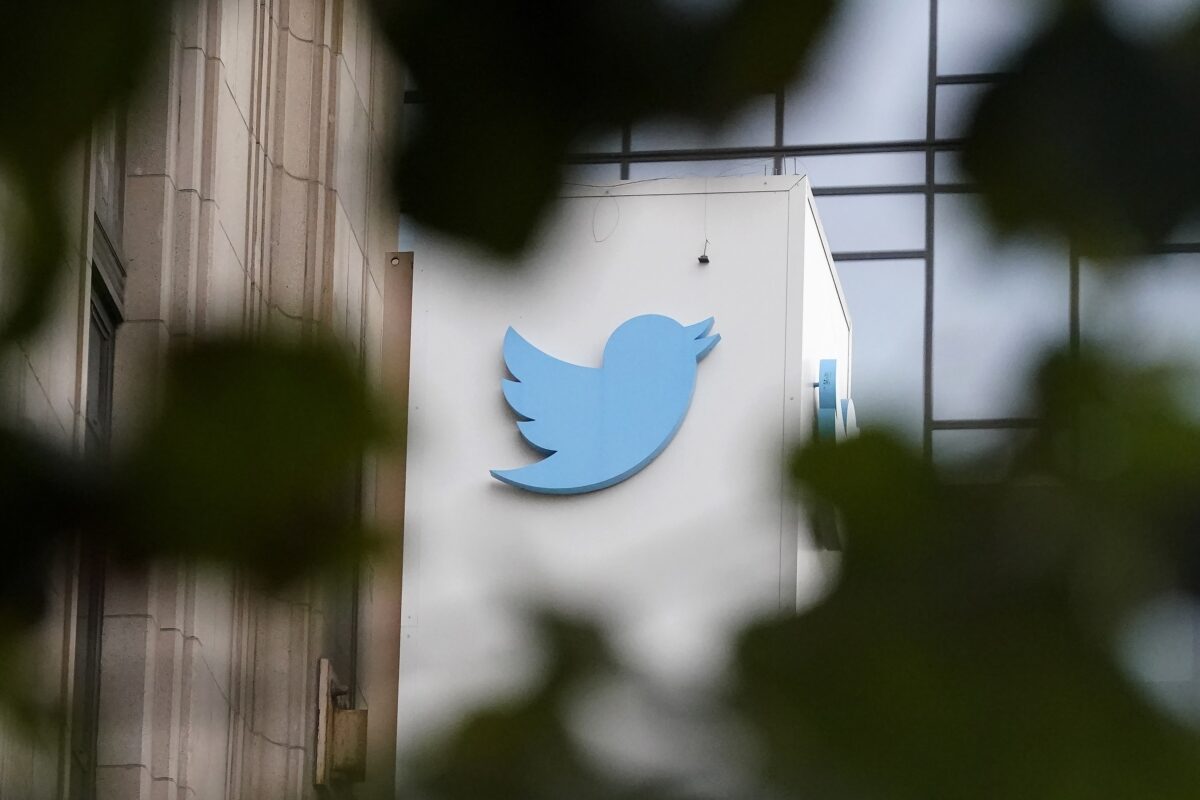 While working with the Department of Defense, Malone learned of a company researching a multilingual program that would assess the emotional content of language used on social media. These companies use them to "map the relationship cloud", such as topics people are talking about, who are the influencers, and so on. "Who's at the edge of that cloud?" said Malone.
Phenomena like deplatforming, shadowbanning, and viral "tweets" are part of this social media weaponization.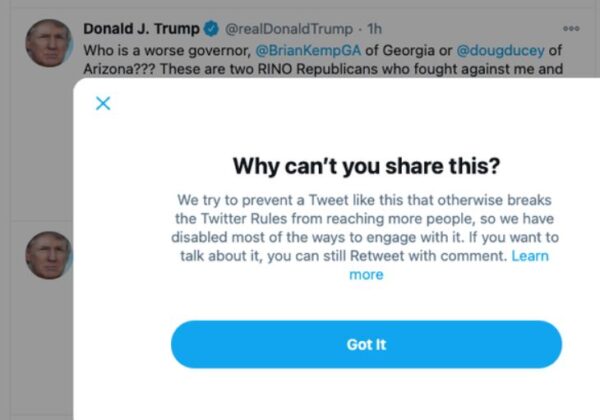 "With these tools, we can tailor their behavior by manipulating what information, what tweets, and what messages are sent to the influencer cloud." he said. "You can actually have very active control over what individuals think, what information they collect, and what influences their behavior."
Those who control the information warfare arsenal can coordinate messages within the easily mappable influencer cloud, Malone said.
"Based on the language you're using and the topic you're talking about, your current state of mind can be mapped very accurately psychologically," he said. You can connect to a web of influence relationships."
tech surveillance
Members of certain "influencer crowds" can be tracked using military espionage technology called Gorgon Stare, Malone said. He said this spy technology can detect movement such as the car you drive, who gets in your car and where you are going.
Gorgon Stare, a surveillance technology originally created to target terrorist groups, utilizes high-tech cameras mounted on drones to capture video images of large areas, including entire cities. It then uses artificial intelligence to analyze the surveillance footage.
Arthur Holland Michel, author of the book Eyes in the Sky: The Secret Rise of Gorgon Stare and How It Will Watch Us All, described the technology as "the pinnacle of aerial surveillance" in a 2019 interview with the CATO Institute. called and said: What he learned while writing the book was so troubling that they would not let him sleep through the night.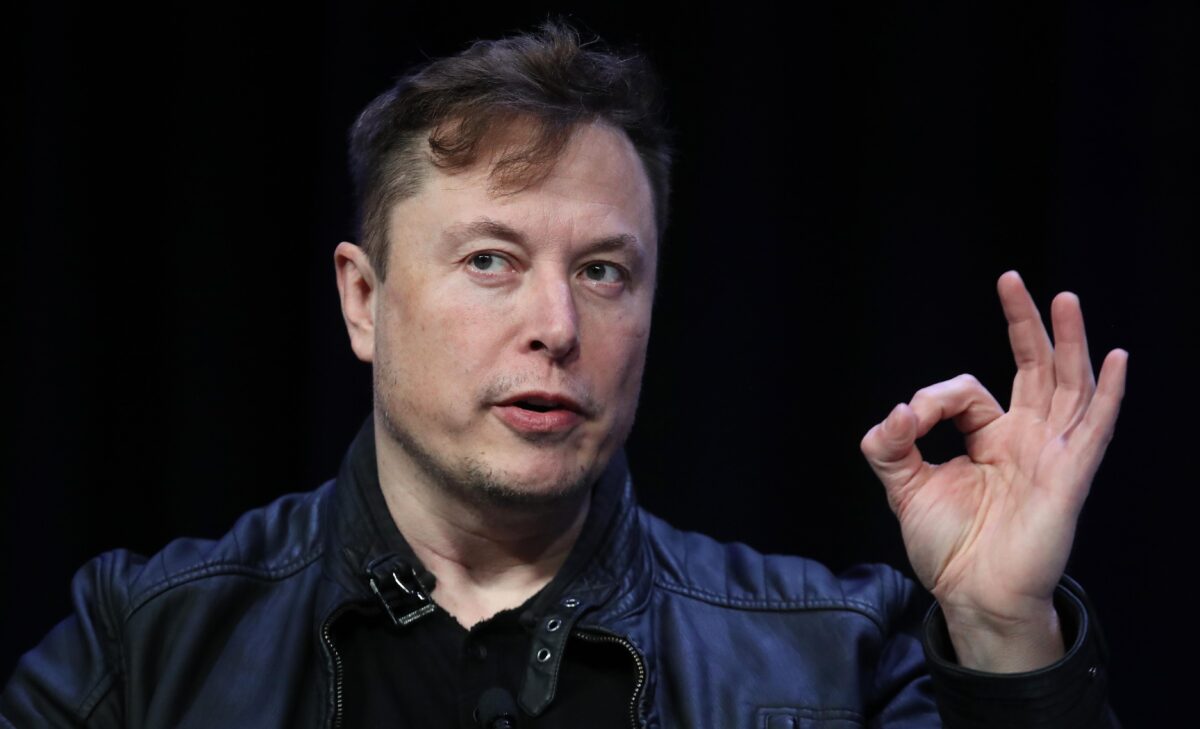 Collusion during a pandemic
Elon Musk has made Twitter more transparent, but the information he revealed only confirmed that the FBI and intelligence agencies have significant influence over the platform, Malone said.
"Elon now has access to very damaging information that the U.S. government is colluding with industry to compromise the First Amendment to the U.S. Constitution," Malone said.
Musk's acquisition of Twitter is important, but time will tell what its ultimate consequences will be for our democracy and the First Amendment to the U.S. Constitution, Malone added. rice field.
Since the pandemic began, Malone and his wife, fellow scientist Jill Glasspool Malone, have said the government has violated all guardrails when it comes to drug development, bioethics, biodefense, and pharmaceutical ethics and norms. Malone said he realized. development.
"For the past three years, we have all been subjected to military-level psychological operations using technology developed for offshore conflicts, deployed against civilians virtually throughout the Western world."
The same tactics used by the Chinese Communist Party (CCP) to control Chinese citizens are being used by the U.S. elite, Malone said.
"We are now looking daily at the documents released by Twitter about this violent collusion between the US government, technology and the corporate media," Malone said.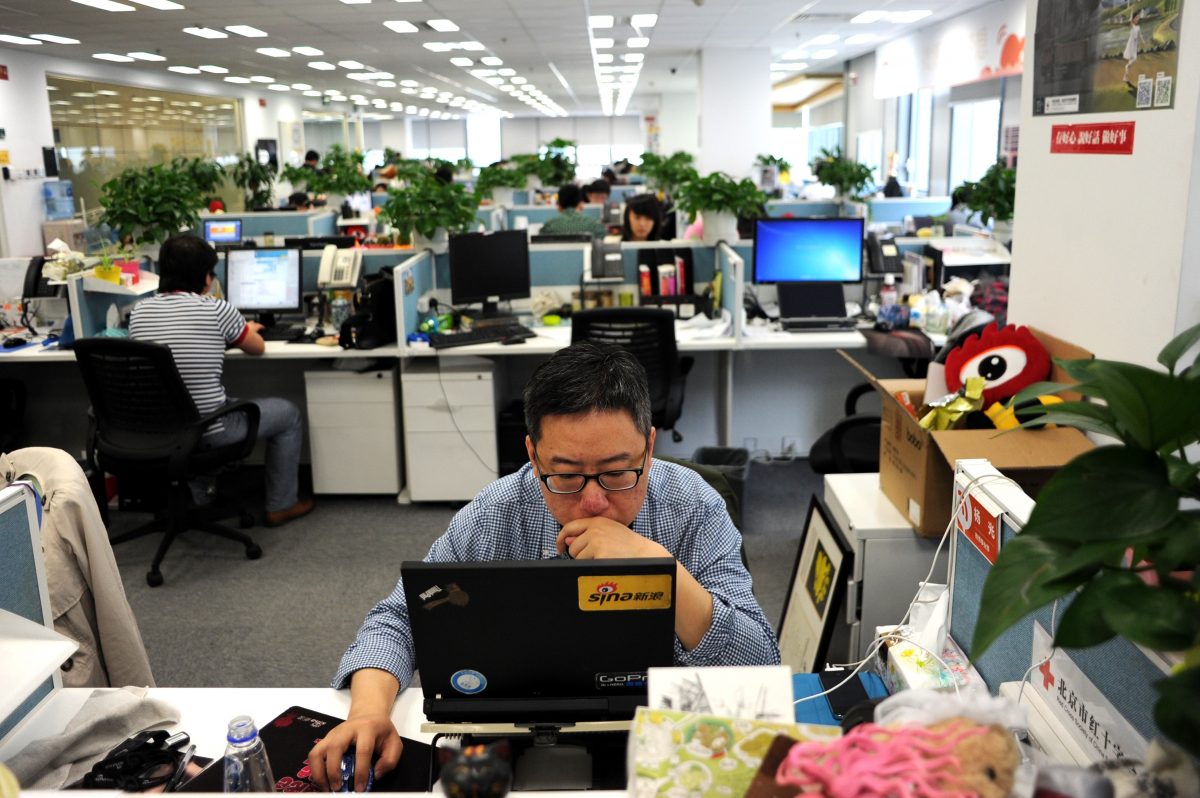 citizens are manipulated
Millions of Americans have embraced new products (mRNA vaccines) that have skipped the usual safety and efficacy protocols and are still used only under emergency use authorizations. We coerce, coerce, and mandate acceptance of unapproved products that are found to be neither safe nor effective," Malone said.
Malone said people were forced to take the experimental vaccine because they were manipulated on an unimaginable scale. This is how organizations like the Chinese Communist Party can carry out human rights atrocities like live organ harvesting, where conscious prisoners are killed for their organs, he added.
From 1999 to the present, China has developed an organ "transplantation" industry. Wait times for major organ transplants are months in China compared to years in the West.
This happens because people think "whether it's organ harvesting or not, in the shadow of what looks like the emergence of a global centralized state of pharmaceutical co-operatives, these things are possible this way." Because I can't imagine "sex".
According to Malone, most people cannot understand that such evil exists.
"We have not only been subjected to this concerted barrage of propaganda, but also to the deliberate manipulation of our very language to support this initiative and this agenda." Malone said.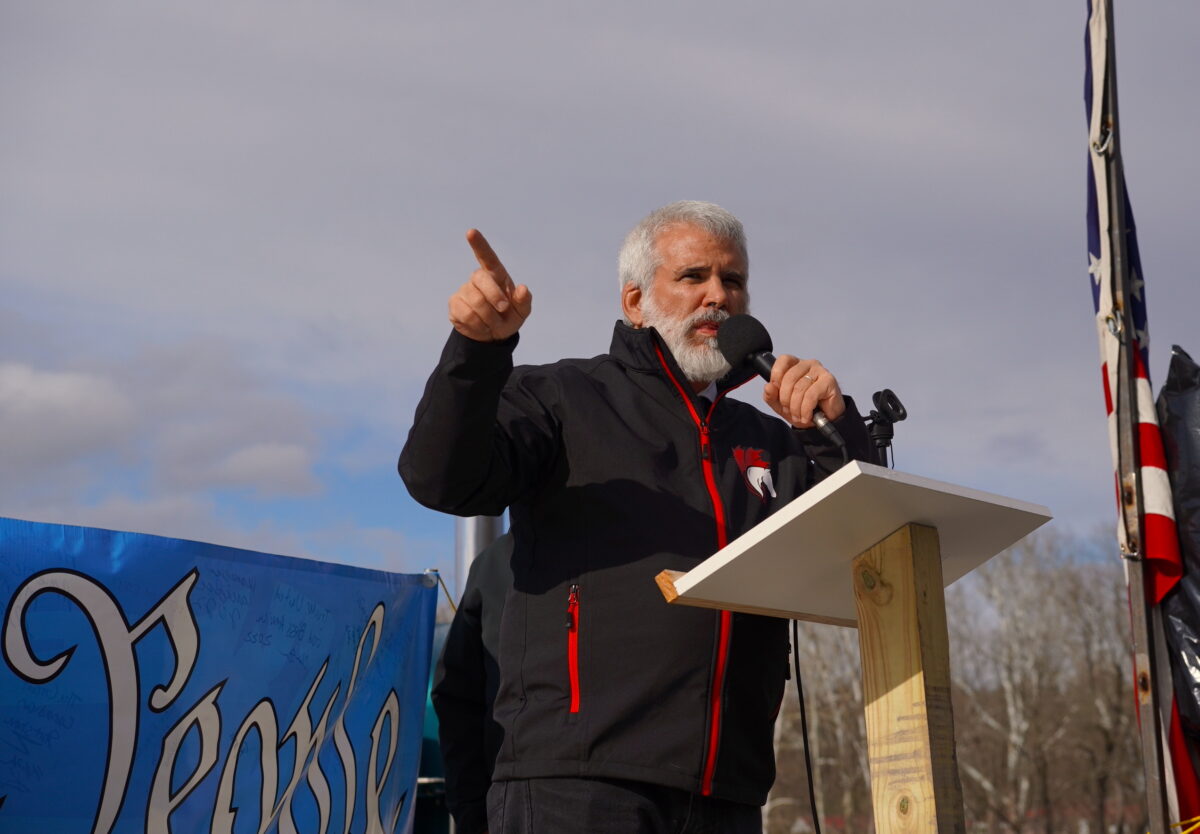 new book
Malone's new book lays out the events of the past three years in an attempt to understand what happened and why.
"Each of these chapters derives from a sort of real-time assessment of the events that were occurring," he said, and the events were also cited in Malone's Substack writings.
Readers need to discern the truth for themselves, he said, by finding reliable sources, and his goal is to help people "because in an age when society is inundated with totalitarian propaganda." , to provide the public with factual information so that they can make well-informed decisions." "
In the final third of the book, Malone makes several changes that would help restore democracy and reduce the corruption that has beset the federal government by changing laws that allow for term limits on federal bureaucrats. proposes concrete actions for
"This has to do with sort of the legal underpinnings that allow for the existence of this permanent executive, what we call senior executives, who run the government functionally," Malone said.
Former President Donald Trump's Schedule F executive order's attempt to reassign the State Department's senior federal employee classifications was an important step in restoring balance among the three branches of government, Malone said. .
But after President Joe Biden took office, he revoked the Schedule F Executive Order. This, Malone said, is "an example of how powerful these established administrative interests can be."
Another important step in ending government corruption is separating the powers of federal agencies to regulate and promote the industries they are responsible for, Malone said.
"[Dr.] Peter McCullough likes to point out that the FDA is both the sponsor and regulator of these medical products under emergency use authorization," Malone said. "And FDA and CDC corruption is so self-evident right now that I think only the most hypnotized people deny it."
draw a new future
These actions alone won't end the deep-seated corruption and collusion of intelligence services within government agencies, Malone said, but it's a step forward.
People like Dr. Anthony Fauci are working in tandem with intelligence agencies, and this can be seen by the development of the new National Institutes of Health (NIH) division, the Advanced Research Projects Agency (ARPA-H). said Malone. .
The Epoch Times has reached out to the NIH for comment.
The new division is led by a former employee of the Defense Advanced Research Projects Agency (DARPA) and has a budget of about $1 billion. Malone said the department's purpose is "progress in transhumanism and biometrics, and it seems like all the challenges within the NIH. It's basically an intelligence agency moving within the NIH."
Malone asked how humans "enable a decentralized future for all of us, as opposed to this very dark 4th Industrial Revolution transhumanist central command economy."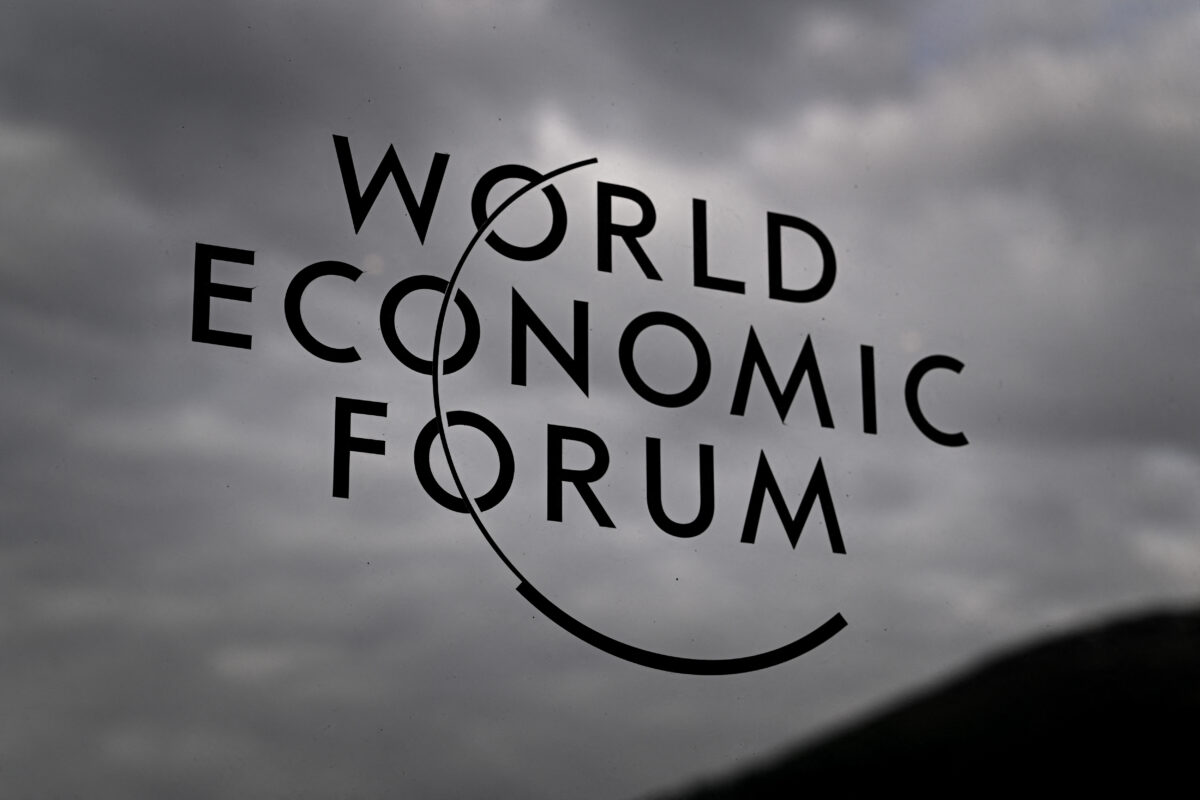 There are initiatives that bring power back to communities and individuals, such as groups of doctors establishing new medical training institutions and citizens working to grow their own food locally.
"Our now opportunity is to better embrace human potential in a decentralized way that celebrates our diversity without having to try to enforce centralized dictates of how we live. I think it's about helping build a vision and a way of interacting that can be better captured…our lives," Malone said.
Malone does not claim to have the answers to these questions, but says he wants to contribute to the process of understanding how humanity can create a better future.
"I think it's a trip worth going."