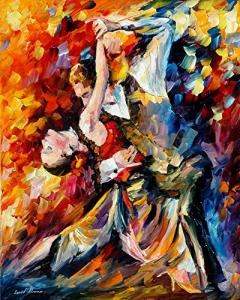 A regular topic of discussion in both progressive and evangelical circles is criticism of the emotionally rich worship services that are conducted. Apparently the full band and heartfelt expressions of awe are distracting, manipulative, and just stir emotions. Its leaders are valued by many other Christians as selfish celebrities rather than sincere and devoted worshipers. You've probably seen articles denouncing Hillsong's Great Tent worship, and every time a leader makes a bad moral decision, it's branded as incontrovertible proof that modern worship is corporeal. It will be
For me, these critics of emotional worship do not understand the central dynamics of worship, which is the connection with God. and then slammed to the ground, thinking a decisive blow had landed, but they were merely swaying in the air. Hmm. But rather than deconstruct all Strowman's arguments, I would like to write about the moment when I first understood true worship in worship.
I grew up in a strict evangelical environment. At least in my eyes, God was more concerned with watching my actions than loving me. In the context of what is terrible, our only worth lies in his unexplainable devotion. Yes I believed. That's not a great message for a formative child.
In my mid-teens, I attended Spring Harvest. The event was a UK-based, spirit-filled event held at Butlins sites across the country. There I was exposed to a completely different and more dynamic expression of Christianity. I heard John Wimber talk about the gift of healing. Excitement, energy and positivity!
One day, I decided to forgo my heady fun in the snooker room and attend a seminar on worship. Up until that point, I had little or no idea about the existence of God. I attended thousands of services and sang along with everyone else, but I knew nothing of the existence of God. did not. The band started playing and singing an intimate 80's song, "Jesus, Holy and Anointed One" by Vineyard Worship. The chorus is familiar to many readers.
"Your name is like honey on my lips
your spirit is like water to my soul
your words are a lamp under my feet
Jesus, Jesus.
While we were singing, something strange started to happen. In contrast to my previous experience of worship, including when this same song was sung over and over again, meant that I was singing I felt the loveliness of Jesus in every word, and my heart responded with joy. In that moment, God was more real to me than around me.His presence was tangible and amazingly loving. I completely surrendered to the experience and sang the song for nearly half an hour, only to be disappointed when the band stopped playing. meant everything to me. I was smiling from ear to ear.At that moment I Already knew God is good and loves us perfectly.
The existence of God is the crucible of theology. With Him our feeble ideas of God's nature are burned out, and our hearts know His goodness. spending time inside. A day in his court is better than a thousand days elsewhere.
In John 4:23-24, Jesus talks about the nature of true worship:
But the time has come for true worshipers to worship the Father in spirit and truth. For the Father seeks those who worship Him. God is a spirit and those who worship him must worship in spirit and truth.
We do not connect with God through shelves full of intelligence or study Bibles. Because we are spirits too, we connect with God who is spirit. 1 Col 2, 4:
"Who knows man but the spirit of man that is in him? Yet no one knows God except the spirit of God.
Man is a spirit being, and when he gives his life to Christ, his spirit is renewed. Not only that, but within our spirit is the wisdom to know all that God has given us in Christ. 1 Col 2, 5:
"Now we have not received the spirit of the world, but the spirit of God, so that we may know what God has freely given us."
That spirit has everything we need to win in this world. 2 Peter 1, 2-4:
"May grace and peace be multiplied to you through the knowledge of God and our Lord Jesus. He has given us all that has to do with such great and precious promises that by these promises you may partake of the divine nature and escape the corruption of the world by lust. has been given to
Peter writes of the divine power stored in our newfound minds. It gives us all that is life and godliness, has the potential to fulfill God's great and precious promises to us, and enables us to partake of His nature.
If so, why are we still plagued by bad habits and negative behaviors? Because we learn to access God's gifts and power step by step throughout our lives. Therefore, the essence of discipleship is to surrender to God and release all the currents that God has given us. When we grow or experience breakthroughs, we are not getting anything new from God. We are releasing something from within.
Worship is a wonderful place to access God's gifts and power. Because we connect directly with God through a new spirit, and that connection flows into our mind and body. When we are immersed in worship, we are in our most privileged and supernatural state as believers, and in the moment of clear vision when human and divine eyes meet, we are able to know the truth. These are the worshipers that the Father seeks, those who worship in spirit and truth.
So when I worshiped the Spirit for the first time in my life, I knew the truth. I was basically not scary, not cute, not ugly. God didn't love me for grimacing or squinting my eyes to avoid getting too close because of the stench. He infused us with his essence, molded us in his own image, crowned us with free will. We're down (broken), yes. We are not yet what God created us to be, but fundamentally we are of supreme value to God. By sending Jesus to death, he created a way for us to reconnect with him.
God is not a sentimental fool like rheumatism. He is not a useless antique collector who is only valuable for the place he occupies in his heart. We are intrinsically valuable because God made us that way. All humans are masterpieces and need restoration.
So let's go back to worship. All of these articles I have seen keep the Christian mind away from seeking a deeper intimacy with God, prevent us from accessing the supernatural aspects of our being, and force the Holy Spirit into a comfortable distance. , helps to return to carnal desires. Sensations are detectable, and we only feel what our natural selves can conjure up. In other words, we seem to have turned our backs on the Spirit of God. This is happening in both progressive and evangelical movements.
I long ago admitted that conservatives in the evangelical movement were defying God in this matter, but the shift to progressive thinking is very discouraging. One of my great frustrations is that while progressive Christianity is absolutely necessary, many of its most famous proponents are ignorant of the supernatural from the miracles, virginity, resurrection, etc. of Jesus. We are happy to redefine it even a little. them in modern, post-Enlightenment terms that many atheists would agree with.
I'm afraid we're shifting in the wrong direction. After years of extreme damage, we see people who can't be in the same room with sincere expressions of faith unless they pull the hottest, reddest trigger. It means that we cannot live a life of faith that is not filled with the presence of God. Work on your relationship with the Spirit above all else and the rest will follow.
The challenge I offer today is also a call to return to worship. Return to prayer, return to spiritual training, recommit to seeking God, recommit to discipleship. The Kingdom of God will not be built if progressives choose to keep the Holy Spirit away!
If you feel guided to support me in this ministry, please pledge through Patreon.