chloe best

Sarah Ferguson paid tribute to the late Queen on New Year's Eve, sharing a photo and poem with her followers on Twitter.

Sarah Ferguson Feeling introspective on New Year's Eve as she shared a heartfelt tribute queen with her fans on Instagram.
Trending: Camilla's secret Christmas outing with grandchildren revealed
prince andrew's ex-wife has photos of her ex-mother-in-law and I miss you dear friend.
Watch: Watch Sarah Ferguson arrive for the Queen's funeral
"Like the primroses appearing on the banks of Windsor, we can see new beginnings, new roads, new rainbows. Even though we are apart, you are trapped in our hearts. May you be free." Know and welcome 2023. Happy New Year.
"Dearest friend, we miss you. You are in our hearts. Happy New Year." Sarah captioned the post and it got a huge response from her followers.
MORE: Princess Kate and Princess Charlotte are Wales' most popular members – more
"Life is not the same without Her Majesty," one commented, while one wrote, "I miss her so much, but especially for someone like you who knew and loved her personally."
Sarah Ferguson shared a poem in honor of the late Queen
Sarah and Prince Andrew ended their marriage more than 25 years ago, but Sarah, 63, remains close to the Queen and recently revealed that she was married . Invited to celebrate Christmas with the late monarch 2021 years.
MORE: Sarah Ferguson surprises in mini dress in first photo since Royal Christmas
In an interview with a Hungarian newspaper BrickSarah says of her plans for Christmas: "Personally, I'm still not sure how I'm going to spend Christmas. For 30 years, I've taught my daughters that it's Christmas every day."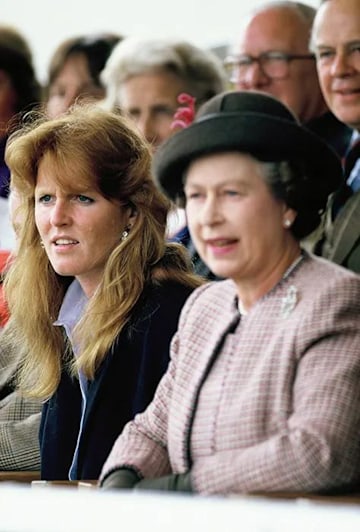 Sarah maintained a close relationship with the Queen
Sarah's New Year's Eve poem isn't the first time she's written a moving tribute to the Queen. Following His Majesty's passing in September, Sarah wrote a heartfelt message, stating: And he has been a constant presence as head of state for more than 70 years.
MORE: Sarah Ferguson reveals Queen's secret nickname
"She has selflessly dedicated her life to the people of Great Britain and the Commonwealth of Nations. To me she has been the most wonderful mother-in-law and friend. I will always be grateful to her for her generosity in staying by my side even after the divorce. I miss her more than I can express in her words."
Everything you want to know about royalty and more! Listen to the latest podcast about royalty.
Never miss a ROYAL story! Sign up for The Royal Explainer newsletter to receive royal features and other exclusive content straight to your inbox every week.