Roswell Park Comprehensive Cancer Center can be a challenging workplace in the best of times.
Pandemic life hasn't qualified as one of those.
"It's trying to find ways to maintain your sanity every day," said Lem Mogavero, a clinical nurse manager at the Buffalo cancer hospital.
Mogavero worked 16 years, mostly in intensive care in regional hospital systems, before he started work six years ago at Roswell Park.
Crisis and death always came with the territory.
"We've all found our ways to cope," he said. "Sometimes, it's just a wicked sense of humor," but other times, choices become more detrimental.
The pandemic made things worse.
"We're always very quick, especially if you take the case of a drug diversion, to say that person made the wrong decision. We're looking at a side effect of a bigger problem – the stress, that burnout that we don't address."
Mogavero is among front-line caregivers at Roswell Park who have found a new way to lower the risks for anxiety, depression and post-traumatic stress.
Cranial electrotherapy stimulation, or CES, uses low-voltage electrical current to tweak the circuitry in the brain, helping to lift mood and reclaim focus.
The therapy has gained such a following among staff that last summer, it also became an option for some patients and their loved ones.
"This is in response to the fact that everybody has been tired and anxious," said Dr. Amy Case, who introduced CES to the hospital during the Delta and Omicron surges last winter, while leading a resiliency task force charged with finding ideas to address challenges that became more pronounced during the pandemic.
"We often manage patients who have complex needs, which include anxiety, depression and other mental health issues," Case said, "so I was intrigued by something that was a non-pharmacological treatment. It was another tool in the toolbox."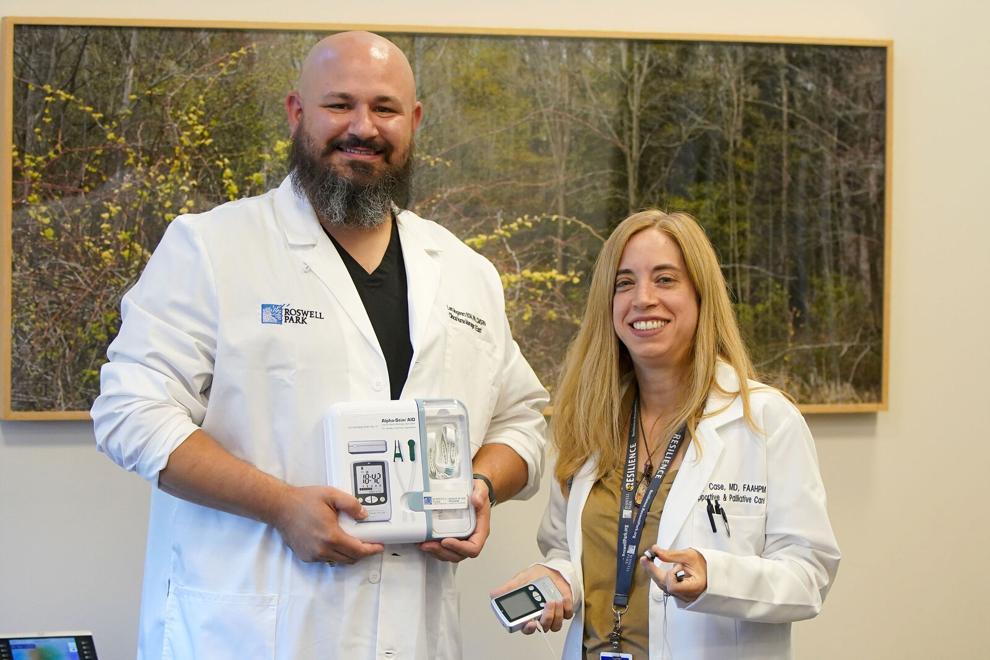 Mogavero said he has seen a higher percentage of nurses leave the profession during the last two years than any other part of his 22-year career. The exodus followed lockdowns that kept families from inpatients and caused many Roswell Park patients to show up sicker to the hospital because they delayed health checkups. The staff treated a small number of patients who were beating cancer, but died from Covid-19. Workers also worried about contracting the new coronavirus themselves. Sometimes they did, creating scheduling challenges.
"The burnout is unbelievable," he said, "and they can't articulate it, except to say 'I can't do this anymore.'"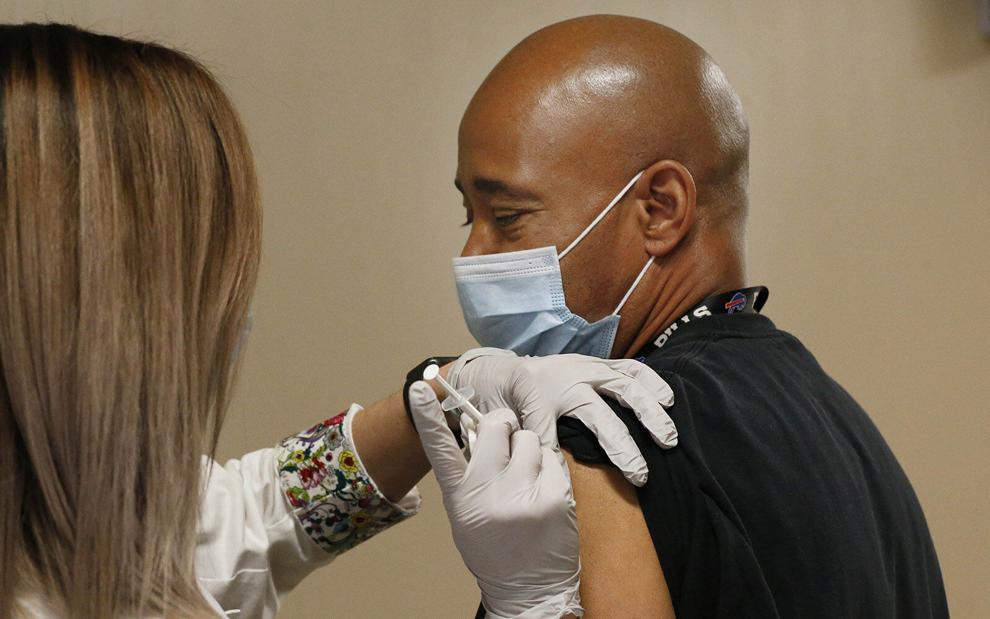 The Food and Drug Administration considers CES a safe way to treat depression, anxiety, insomnia and pain. Those who have studied its use say it doesn't work for everyone, but is a safer alternative than other coping mechanisms.
Case, an internist, is the Lee Foundation endowed chair of the Department of Palliative and Supportive Care and Palliative Care Program chief at Roswell Park.
She learned about CES from a psychiatrist with ties to the hospital and shared the idea with members the resiliency task force, started in 2018 and expanded to address the physical and mental health toll that pandemic care was taking on a staff of nearly 4,000.
Many at the time, including Case, Mogavero and hundreds of front-line workers, were juggling shifts at the hospital as they worked with loved ones to care for school-aged children at home.
Cancer center workers – including administrators, oncologists, therapists, nearly 850 nurses and the cleaning staff – are trained to bring comfort to patients and visitors who enter a place where treatments to address potentially terminal illnesses can become almost as traumatic as the diseases they are designed to kill.
"With the Covid pandemic on top of it, we had much higher rates of disengagement," Case said. "Our nurses are the best around. They still work their butts off, but when you're taking care of patients who are dying, it's a lot of compassion fatigue. That is very closely tied with oncology nationwide."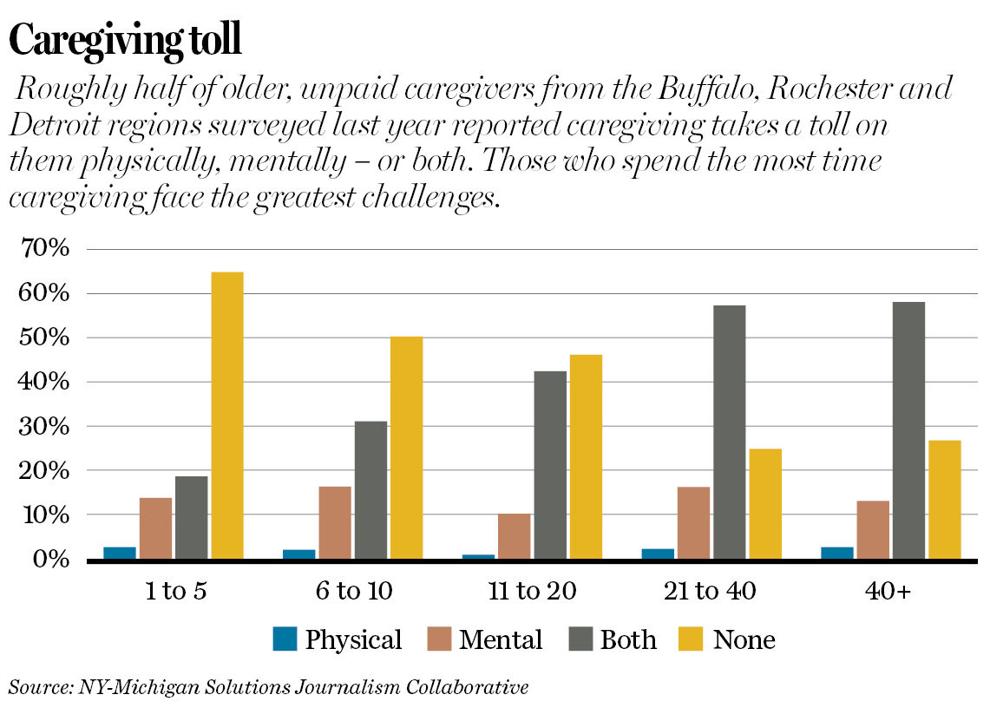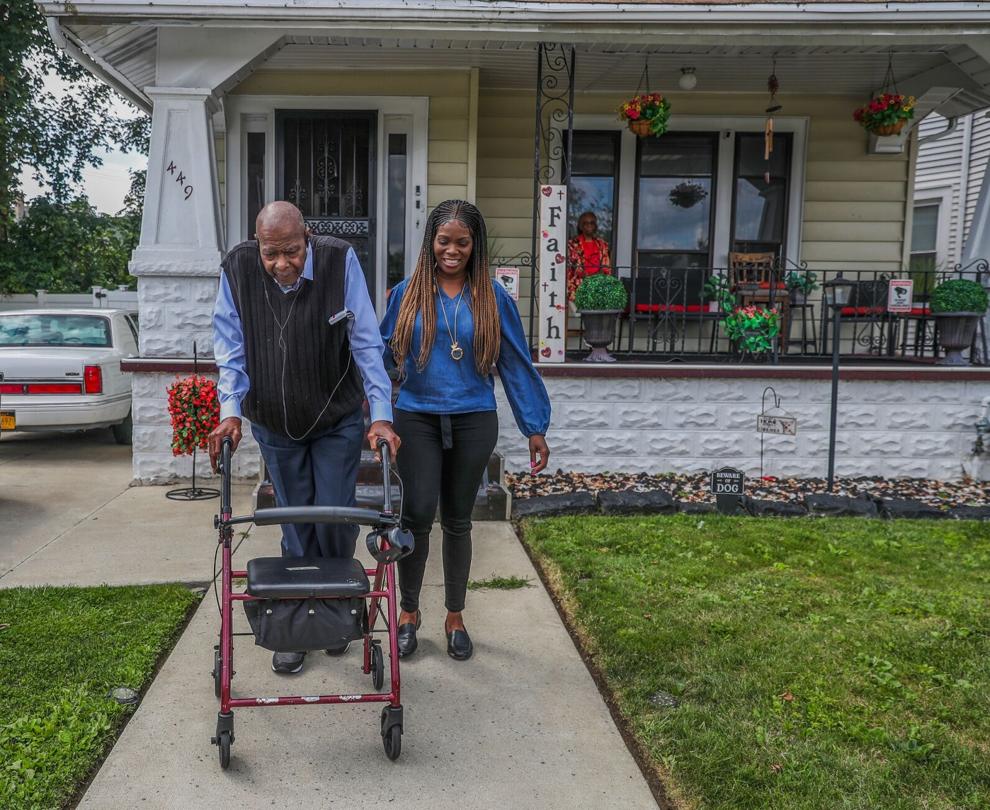 Working-class caregivers of color and modest means who spend more than 20 hours a week providing care face the greatest challenges of all caregivers in Buffalo-Niagara, Detroit and Rochester, a new survey shows.
The pandemic has challenged all who provide health care, including those paid to work on the front lines and those who are unpaid and tend to needs of loved ones at home or elsewhere.
Slightly more than half of primary care doctors who participated in a University of Kansas Medical Center survey during the first three months of the pandemic reported at least one sign of burnout, emotional exhaustion or higher level of personal stress. That percentage climbed to nearly 70% by fall of 2021.
Burnout raises the risk of illness, mood disorders, substance and alcohol abuse and suicidal thoughts, the researchers noted. It also raises the likelihood of poor patient experiences and mistakes in treatment. Front-line health care workers impacted by it are more likely to retire early or leave the medical profession.
Symptoms of anxiety and depression during the first year of the pandemic also were a serious problem for more than one-third of unpaid caregivers, and a moderate problem for 51% of others, the New England Journal of Medicine reported in 2021.
Many U.S. adults from all walks of life continued to feel challenged last year, according to the latest Psychology Association "Stress in America" report, released in October. A representative survey of nearly 3,200 showed that 27% were so stressed most days they found it hard to function. Pandemic reverberations – coupled with inflation, violence and crime, and the political and racial climate – were all viewed last year as significant sources of stress.
"The culture is changing from we've got to take care of the next patient after someone just died to let's take a pause, let's take care of ourselves," Case said. "We can take better care for our sick patients if we're feeling better about our own mental health."
CES delivers a low level of electrical stimulation to the brain through a battery-operated device about the size of a cellphone. Users clip electrodes to their earlobes to stimulate production of alpha waves in the brain, said Sarah Prinsloo, a licensed marriage and family therapist and assistant research professor in the departments of Palliative Care and Neurosurgery at The University of Texas MD Anderson Cancer Center in Houston.
This electrotherapy differs from transcutaneous electrical nerve stimulation, or TENS, which uses electricity to block pain near nerve endings where the sensation is greatest – for example: the neck, back or legs.
CES uses far less current to change the pain signal in the brain.
Prinsloo has recommended Alpha-Stim, the most studied CES device on the market, to some clients in her private mental health practice.
Researchers estimate 98% of the brain's activity is electrical. Most medications work on the roughly 2% portion that is chemical, she said.
"When you're undergoing stressors, or when you're thinking or in your daily activities, the brain fluctuates between different frequencies," Prinsloo said. "Alpha happens to be one that's like a deep breath, where the brain is telling the body, 'OK, I'm going to reset and let the next sensory stimuli come in. That happens very quickly. When people are taught to meditate, and they're novice meditators, the first wave that floods their brain is an alpha wave."
The Roswell Park Alliance Foundation provided a grant to buy 35 Alpha-Stim devices, one for each inpatient and outpatient unit at the Buffalo cancer hospital.
Case, who said she has no financial interest in companies that make CES devices, chose the Alpha-Stim model after examining a study conducted at MD Anderson, the top-ranked cancer center in the country, as well as learning about its use in Veteran's Administration hospitals across the U.S., including the VA Western New York Healthcare System.
John Maloney, a regional medical device rep with Electromedical Products International, demonstrated Alpha-Stim for members of the hospital wellness committee. Several who tried it, including Case and Mogavero, found it helpful.
At first, the devices were a hard sell. Some nurses and other staff members joked the committee was trying to electrocute them.
The humor eased after the devices went on.
"You'd be sitting there and they're like, 'I feel like I'm on a beach,' " Mogavero said.
One nurse supervisor brought in a Christmas tree, lights and aromatherapy to complement the break room on one of the units during the 2021 holidays.
Device controls allow users to adjust the low voltage at a level from 0 to 6. Mogavero was among those on staff who cranked up the device to its maximum level before getting dizzy, then lowering it to his sweet spot. He tends to use the device at a setting of 3 or 4 for about 20 minutes twice during his 13-hour shifts, while on break, during lunch or when handling paperwork.
"We had requests from all over the institute for this," Case said. "Public safety wanted them. The Resource Center. The outpatient clinics, the inpatient units. We use them in our palliative care clinic. Social work has been using them, nurses and nurse managers."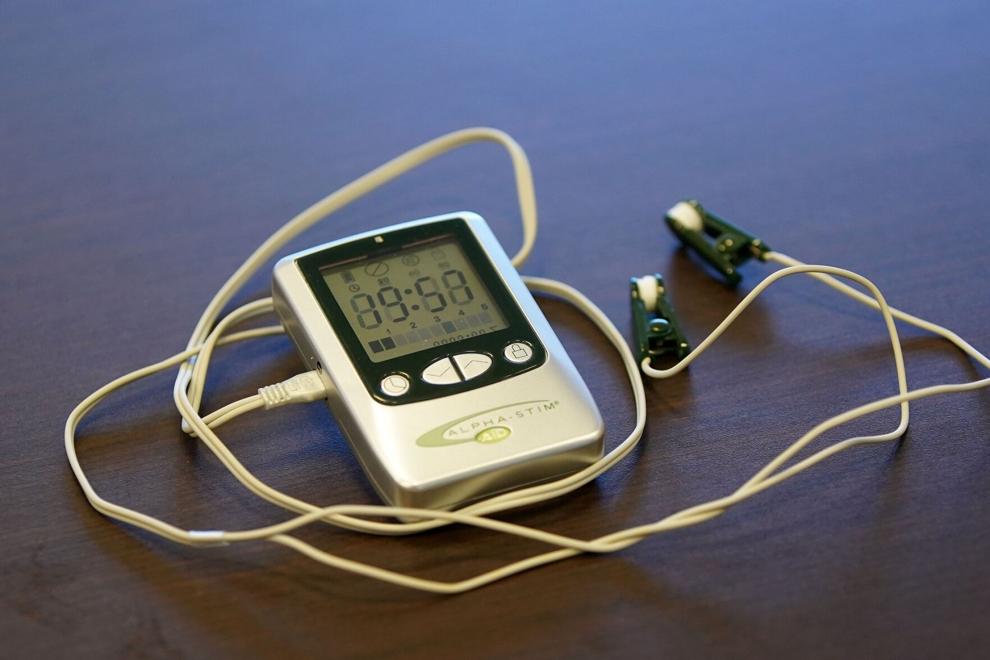 Vertigo, skin irritations and headache are the most common side effects of CES use. They occur in about 1% of those who try the therapy, according to a 2014 study by the U.S. Army and Center for Applied Brain and Cognitive Sciences in Medford, Mass. 
Those with serious mental illness are discouraged from using the device, which Case also said appears to work better for anxiety and sleep than for pain in some forms of advanced cancer.
Prinsloo has recommended the device for some clients since starting her private mental health practice almost 15 years ago. Roughly half report a benefit, she estimated.
"I don't usually start with it," she said. "Psychotherapy is about 40 to 50% effective on its own. Meds are, as well. If you pair the two together, then you get 70 to 80% effectiveness. Alpha-Stim can be an amazing adjunct to psychotherapy, because you're getting that additional biological boost on top of the intellectual and the behavioral."
Prinsloo has suggested clients who ask about CES borrow a device first. Many people already make plenty of alpha waves, she said, and aren't helped by the therapy at all.
"I don't like it," she said. "It makes me a bit nauseous."
On the other hand, one of her college professors loved it so much, he became an Alpha-Stim distributor.
"It's not for 100% of people," Prinsloo said, "but it is a really nice way to change brain function without the commitment of pharmaceuticals, without side effects."
There are other challenges with the therapy.
Many health insurance companies are unwilling to cover the cost, although it is covered by the VA when its use is warranted, Maloney said.
The treatment can be expensive. CES devices are sold online – with costs that start at $130. Alpha-Stim, the device Roswell, the VA and MD Anderson have used, costs $840 to $1,300.
There are other nondrug options, as well.
Prinsloo leads studies on noninvasive neuromodulation, a type of neurofeedback that can help advanced cancer patients retrain the brain to lessen the impact of treatment.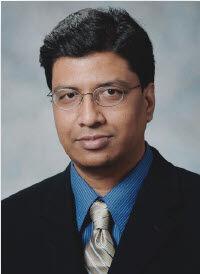 Some mental health providers in the Buffalo region use other forms of neurofeedback to help treat depression, post-traumatic stress, ADHD and post-stroke depression. Some also use Eye Movement Desensitization and Reprocessing, or EMDR, a psychotherapy that allows clients to reprocess and heal from traumatic memories, including a cancer diagnosis and treatment.
Dr. Sriram Yennu, a professor in the MD Anderson Department of Palliative Care and Rehabilitation Medicine, was pleased with what he learned about CES in 2018 while leading a research study at the Houston cancer hospital. Thirty-six patients with advanced cancer received 60-minute therapy sessions four times a week. After four weeks, 32 reported less depression, anxiety and pain, and better sleep.
Most studies focus on drug interventions, Yennu said. He would like to lead a study with up to 200 patients, though he has, so far, been unable to secure grant funding in a research climate that three years ago shifted financial resources toward addressing Covid-19.
Meanwhile, MD Anderson does not offer CES.
"Using these interventions, which are found to be safe in other situations, is something very encouraging, but also needs to be further investigated," Yennu said. "You need to figure out which patients benefit the most, and, a lot of times, it is not simplistic that you give electrocranial therapy and anxiety, depression or the pain or their sleep gets better. It may be a more of a multimodal approach."
Case has collected data at Roswell Park for an observational study to help gauge effectiveness. She, too, would like to see randomized, controlled trials.
Meanwhile, members of the resiliency task force helped advocate for a new Roswell Park wellness center and internal website with a burnout assessment tool and stress-management tips for staff. The Department of Employee Health rolled out blogs and podcasts, and continues with self-care workshops and team-building retreats.
Information already gathered at Roswell Park made Case comfortable with offering CES therapy to some patients and their loved ones. One patient who found great benefit made a donation that helped the Roswell Park Alliance Foundation underwrite the cost to provide Alpha-Stim units to the hospital resource center, which is lending out units for patients to bring home.
Mogavero appreciates the gesture.
The mood in health care has improved with better Covid-19 treatments, education and knowledge, he said. Regardless of the shape the pandemic takes going forward, it left a mark on Roswell staff – and those they serve.
People continue to get diagnosed with cancer. Visitation remains somewhat limited. Mask mandates remain in clinical areas.
Mental anguish continues, too.
"We're not getting daily public updates," Mogavero said, "but our patients are still acutely aware Covid-19 is in the community. It changes their lives outside of here. Our goal is to give them as much quality time as possible with family, and they're afraid to go to family parties when they're out of here, afraid of different things. The pandemic is maybe over by statistics, but by no means for our patients is the pandemic over."
Jack Rosenberry, data journalism coordinator with the New York & Michigan Solutions Journalism Collaborative, contributed to this story.