How Rep. Nancy Pelosi (D-California) is feeling about three months after being hospitalized following a brutal attack on her husband Paul Pelosi's home after a pause with her head down answered a question about
"He's doing well," the former House Speaker told CNN's Chris Wallace in a new interview previewed Friday ahead of Sunday's broadcast.
Wallace said Paul Pelosi has been seen in public several times since the attack. It was spotted on the floor of the House of Representatives for the opening of the 1980s, and in the audience in mid-December when it welcomed for its unveiling in Statuary Hall. A portrait honoring his wife.
"He's out for a bit because the doctor said he should look forward to it," Nancy Pelosi said, adding, "Again, one day at a time."
In late October, 42-year-old David DePap was accused of breaking into Pelosis' San Francisco home in search of the Speaker of the House.
Asked further about the nature of his permanent injuries, the congressman told Wallace that many of the superficial wounds had healed.
"Tendon, you know all that. But the head is something else," she said.
"Anyone who has had a head injury knows that you have to be very careful. Movement is tricky. Light is tricky. Sound is tricky. And it will take a while," she continued.
"You will be very tired, but you know… Doctors say it will probably take another three or four months for him to become his true self."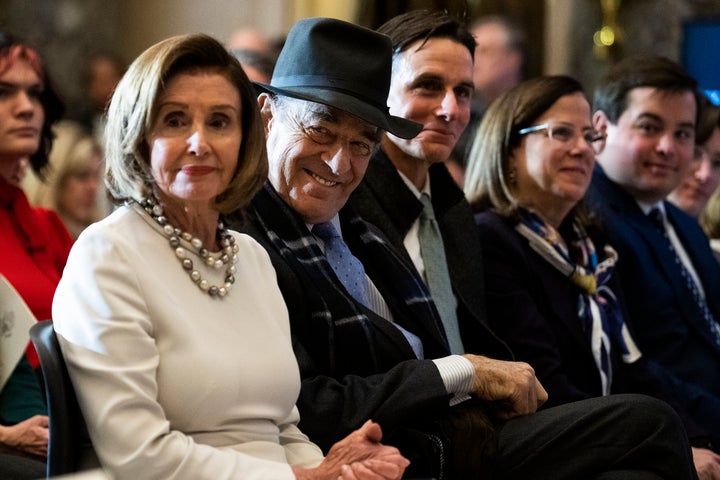 Paul Pelosi was discharged from the hospital about a week after the attack.
Authorities say DePap was planning to kidnap the speaker, who was in Washington at the time.
Nancy Pelosi told Wallace, "I'm very sad for what happened, but even sadder because the man was looking for me." I did."
DePape has filed two pleas not guilty in connection with the case. One is separate state and federal lawsuits.