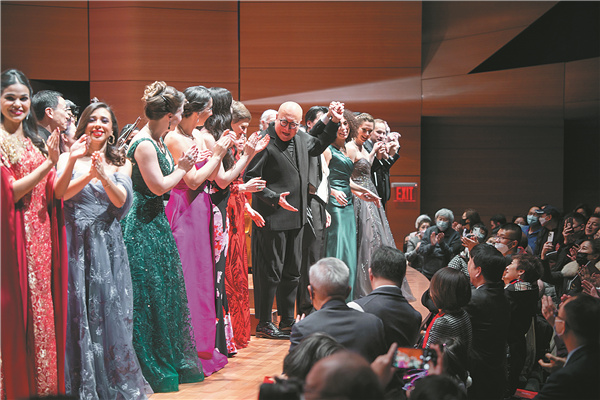 Evocative language and inspirational music combine to create a concert that celebrates the emotional beauty of Tang dynasty poetry and the lyrical power of Mandarin, reports Zhao Xu in New York.
"Don't look! Yellow River falling from the sky,
Rush into the sea!
don't see me! Shining mirror mourning white tassel,
Black silk at dawn, white as snow at dusk! "
Passionate, poignant dialogue inspires reflection on the powerful and whimsical, and is from the 8th-century Chinese poet Li Bai, whose literary talent and ingenuity are often par excellence. has been regarded as
Stimulated by an unbridled imagination, often quenched by copious amounts of wine drunk with the moon, Li's energetic poetry became emblematic of his time — Tang Dynasty (618-907 ) China's history was celebrated for its open societies that embraced the rest of the world. (Think of the Sogdian merchants who traveled the ancient Silk Road to the Tang capital. Everything they brought with them, from spices, jewels and silverware to their own songs and dances, became a reason for celebration. I did.)
So it's no surprise that this particular poem by Li Bai, "Drink to Me," was the opening song for a concert featuring 15 soloists and 15 chorus members from around the world. Classical singing — all to the timeless lines of 16 ancient Chinese poems from the Tang dynasty. They then performed at New York's Lincoln Center's Alice Tully Hall to the backdrop of the Philadelphia Orchestra's music. The 1973 historic tour of China has become a symbol of cross-cultural exchange between the two countries.