Meslam announced that he would resign.Vasser takes over as director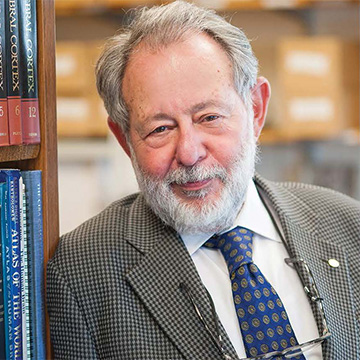 After 28 years of outstanding leadership, Ruth Dunbar Davee Professor of Neuroscience, M. Marsel Mesulam, MD, Ken and Ruth Davee Department of Neurology and international authority on Primary Progressive Aphasia (PPA) resigns announced that it will As Director of his Mesulam Center for Cognitive Neurology and Alzheimer's Disease, he will take effect January 1. He remains at the faculty to continue his studies.
Mesulam will be replaced by Dr. Robert Vassar, Davee Professor of Alzheimer's Research, Professor of Neurology and Cell Developmental Biology, and Scientific Director of Behavioral Neurology in the Department of Neurology. He is also director of the NIH-funded Northwest Alzheimer's Research Center.
Mesulam Transfers Leadership of Mesulam Center
Mesulam has made important contributions to our understanding of neuronal architecture, defining neurotransmitter pathways and how degradation of these pathways contributes to dementia. Mesulam's discoveries in the 1980s about primary progressive aphasia help solve some of the mysteries of dementia and help scientists understand how language is mapped in the human brain. provided the tools.
"At Feinberg, Marcel made links in Alzheimer's disease research, produced outstanding clinical and scientific research, built a stellar national reputation, and was a much-needed hope for millions of people affected by the disease. Feinberg's Director of Medical Affairs and Lewis Landsberg, Dean: "We are grateful for his long-standing dedication and hope that Bob will continue to advance Feinberg's intellectual excellence in the field of Alzheimer's research." I know I will continue."
Meslam's contributions to Alzheimer's disease research have been widely praised. In 2010 he received the Bengt Winblad Lifetime Achievement from the Alzheimer's Association and in 2014 he received the Potamkin Award from the American Academy of Neurology. He has authored or co-authored over 200 peer-reviewed papers in his career.
Vasser Named Next Director of Meslam Center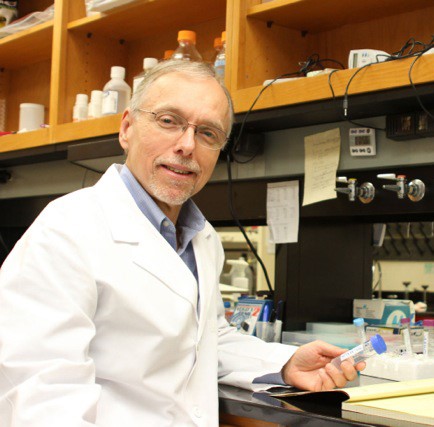 Vassar, a renowned expert in Alzheimer's disease, joined Feinberg in 2001. He received his doctorate from the University of Chicago in 1992 and completed his postdoctoral fellowship in molecular neuroscience at Columbia University in 1996. His mother was diagnosed with Alzheimer's disease, so he devoted his career to finding a cure. He is deeply committed to advancing clinical and basic science in the field of progressive dementia.
"I am honored to be the next Director of the Meslam Center and to begin the effort to achieve the next Summit of Clinical and Basic Sciences, wherever science takes us," said Vasser. said. "The Center has many talented investigators and I look forward to working with these wonderful people."
Vassar studies the molecular and cellular mechanisms of Alzheimer's disease with the goal of contributing to effective disease-modifying therapies. In 1999, he identified his BACE1, an enzyme that makes beta-hi amyloid, a protein that accumulates in the brains of Alzheimer's patients and leads to the death of brain cells. He continued his research on BACE1 at his Feinberg and laid the groundwork for his BACE1 inhibition as a new therapeutic strategy. As a result, BACE1 inhibitors are being tested in clinical trials. He also studies links between inflammation, protein deposition, and risk factor genes that contribute to Alzheimer's disease.
Vassar has received many prestigious honors, including the 2007 MetLife Foundation Award for Medical Research in Alzheimer's Disease, the 2009 Potamkin Award from the American Academy of Neurology, and the 2014 Zenith Fellow Award from the Alzheimer's Association. increase. He is a member of the American Association for the Advancement of Science, the Dana He Alliance of the Brain Initiative, and his work contributed to awarding Richard His Axel the Nobel Prize in Physiology or Medicine in 2004.His 130 papers in peer-reviewed journals, including Science, Nature, Cells, Science Translational Medicine, Nature When Journal of Experimental Medicine.