The Big Bang Theory ran for twelve very successful seasons and is a show made by nerds, with nerds, and for nerds. Like other Sitcoms, it tends to be a comfort show that viewers can watch over and over again. However, while it's known for its comedy and light-hearted plots, there are times when some of the episodes broach heavier topics that can be surprisingly heartbreaking. They are far and few between, but when they hit, they hit hard.
During the period when Howard's mother died and when Sheldon and Amy break up are some of the hardest to watch. Here are the most emotional episodes of the Big Bang Theory in the order that they occur.
10

The Countdown Reflection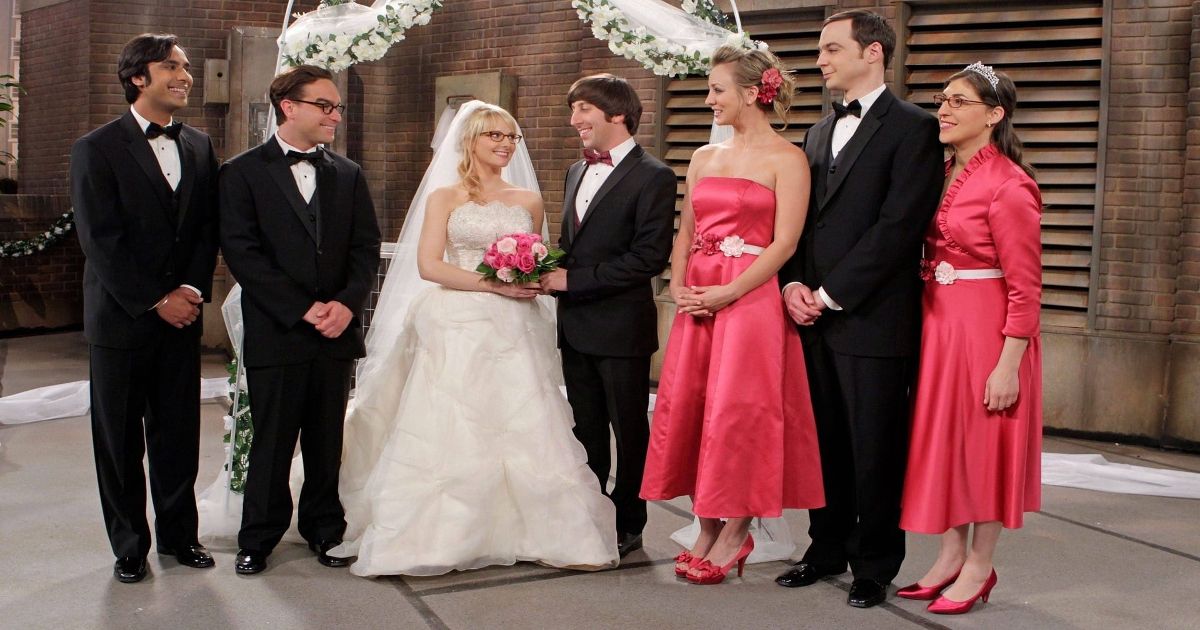 "The Countdown Reflection" is the finale of season five and features the gang getting together to watch Howard's rocket launch while he reflects on his wedding to Bernadette that took place the day before. Because Howard's launch was moved up so that it interfered with their wedding, Bernadette decides to forgo their plans and marry Howard before he goes to space. Everyone scrambles to make a special rooftop ceremony, which, while it is rife with comedic moments, is still very touching. Penny, Raj, Sheldon, and Amy act as their officiants and announce that they're now husband and wife in harmony.
However, the most emotional moment comes at the end when everyone is gathered around the TV, waiting for Howard's rocket to take off. Bernadette and Raj hold hands for support, Sheldon grabs Amy's hand despite his hatred of physical contact, and even though Penny and Leonard are fighting, they hold on to each other's hands, as well. As soon as the rocket launches, Sheldon, full of more emotion than he's shown for the rest of the series thus far, has the final piece of dialogue: "Boldly go, Howard Wolowitz."
9

The Closet Reconfiguration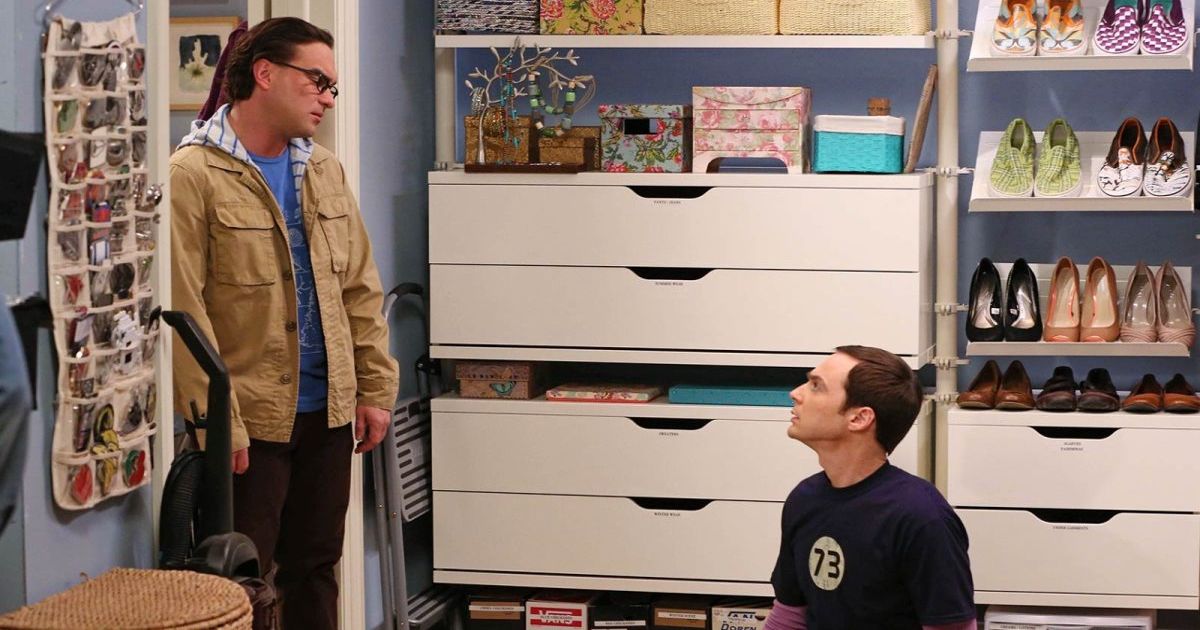 "The Closet Reconfiguration" in season six focuses on a frequently mentioned topic, but not one that has been delved into. While Sheldon is reorganizing Howard and Bernadette's closet to avoid their dinner party, he comes across a letter from Howard's father, who left his family when he was young. He reads the contents in order to sort it, having no idea that Howard himself has been avoiding reading it for years. Upset, Howard burns the letter to get rid of it once and for all. But Sheldon, with his eidetic memory, remembers every word and shares it with the others due to loopholes in "closet organizer confidentiality." When Howard finds out at Penny and Leonard's dinner party, he storms out.
Bernadette and the others follow him to his apartment, telling him that they have a solution to his letter issue. Each of them has come up with a story of what the letter says, but only one of them is true. Because of this, he can both know and not know at the same time what the letter was about. While Sheldon's story is facetiously the plot of The Goonies, the others are heartfelt, such as a declaration that Howard's father watching his graduation and a message about how family is important, and that Howard shouldn't forsake his the way that his father did. Howard says that he wishes that they were all true, and Leonard reminds him that one of them is.
8

The Proton Transmogrification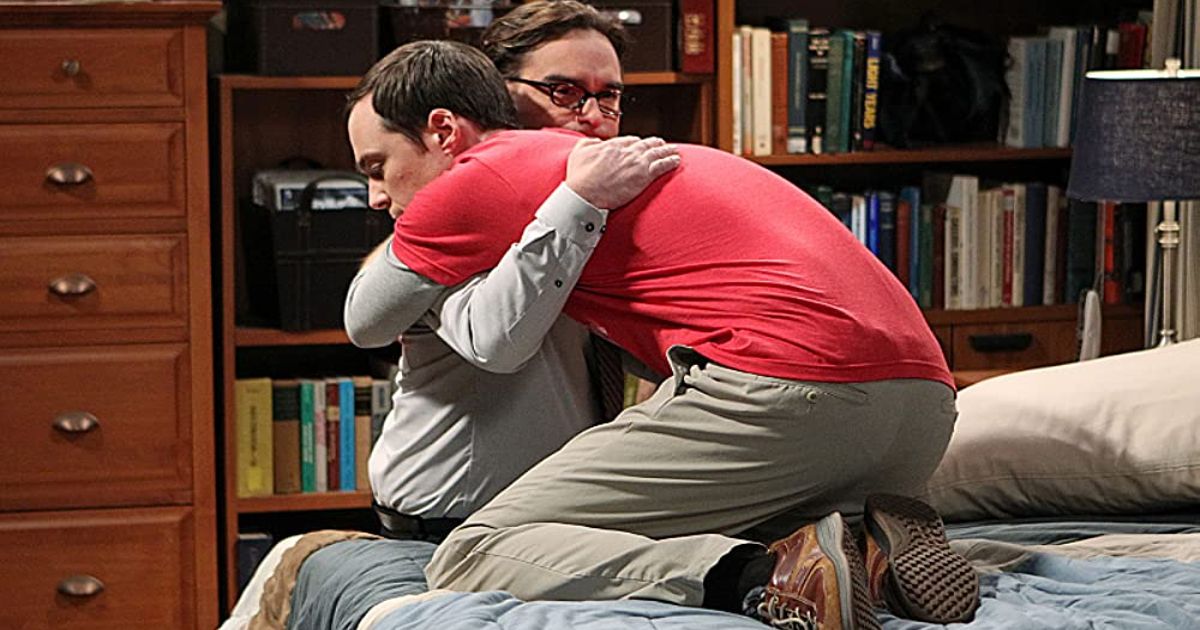 "The Proton Transmogrification" in season seven revolves around the death of Sheldon's childhood hero, Arthur Jeffries, also known as "Professor Proton." Initially, Sheldon doesn't seem that bothered by it and is more concerned about the guys' celebration of Star Wars Day. But, as the episode goes on, it becomes clearer that he is more affected than he lets on. He spends time watching old Professor Proton videos, snaps at all of his friends, and begins to dream of Arthur dressed in a Jedi robe. Convinced that this means that, much like Obi-Wan with Luke, he is there to give him advice.
After failed advice about signing pre-nups, Arthur asks why Sheldon thinks that he is there. Sheldon admits that now that his grandfather, father, and Arthur had died, that it was like all the men that he looked up to in his life have left him. Arthur reminds him that it's okay to be sad about his losses, but that he also needs to remember to appreciate the people around him in the present. Sheldon wakes up to find that Leonard has returned from Arthur's funeral and, even though he rejected Leonard's comforting hug in the beginning of the episode, he throws his arms around him for a long embrace.
Related: The Big Bang Theory Cast's Biggest Hits Outside of the Show
7

The Comic Book Store Regeneration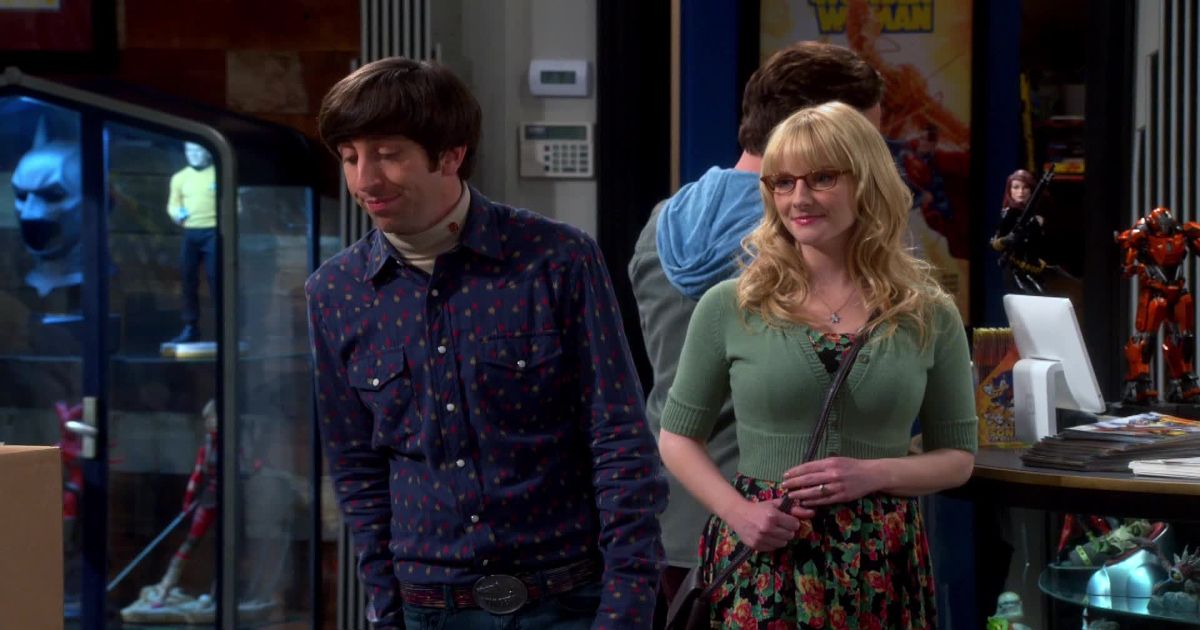 "The Comic Book Store Regeneration" in season eight is an episode that starts like any other, but drops a heavy emotional bomb at the end that changes the show forever. Stuart is finally reopening his comic book store after it previously burned down due to his hot plate. He's doing this with money from Howard's mother, who he's been living with, much to Howard's chagrin. He isn't happy about the situation, but realizes that if the comic book store is successful, Stuart may move out of Howard's mother's house.
However, when he sees that his mother's furniture set has been moved to the comic book store, he snaps. This culminated in Howard, Bernadette, Raj, and Stuart arguing about the furniture, as well as Penny, Sheldon, Leonard, and Amy fighting with each other about intelligence tests that Amy has been subjecting them to without their knowledge. Howard leaves to answer the phone, and when he comes back in shock, the arguing stops. He reveals that while his mother was vising his aunt in Florida, she fell asleep and never woke up. The others rush to console him, including Sheldon, who tells him, "When I lost my own father, I didn't have any friends to help me through it. You do."
Howard's mother's death occurred so suddenly because the actress that voices her, Carol Ann Susi, died in real life.
6

The Leftover Thermalization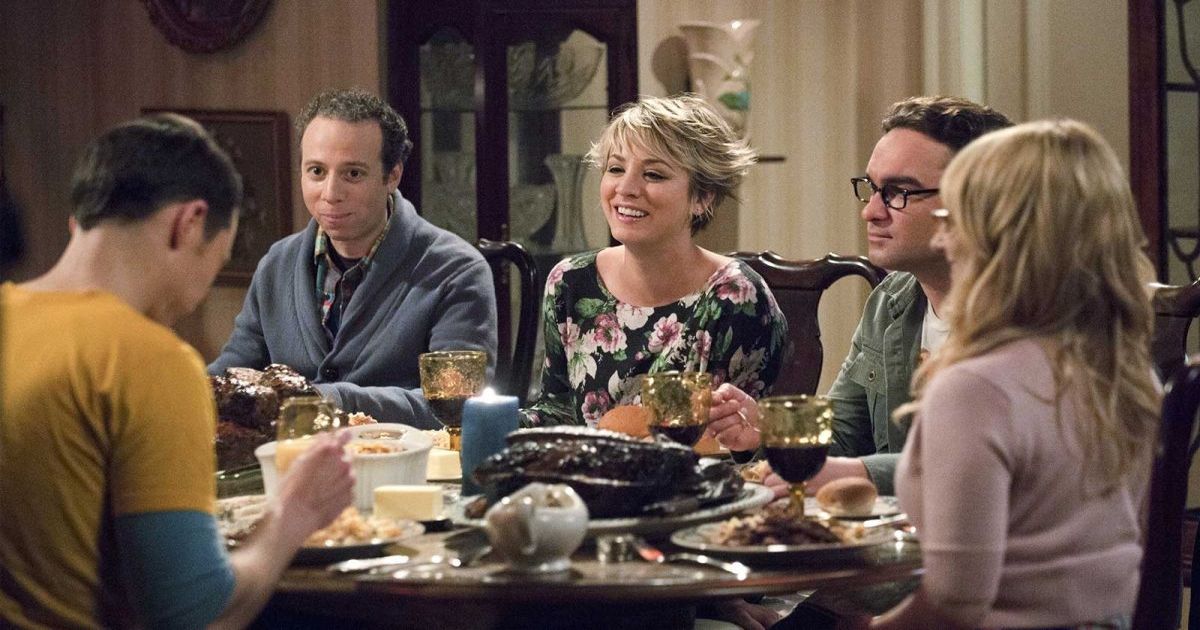 "The Leftover Thermalization" occurs three episodes after The Comic Book Store Regeneration and may be even more heart-breaking in its focus on Howard's mother. Howard and Bernadette go to his mother's house to start going through her belongings, bringing up old, touching memories for Howard from when he grew up. When Stuart informs him that the power will be out in the house until the next day, Howard panics. All the food in the freezer, the last of his mother's cooking, is going to go bad. He decides to throw a dinner party for the gang in order to eat it all, and it will be like his mother is feeding them for the last time. As him, Raj, and Bernadette begin to prepare the food for the party, it hits Howard that he will never be able to speak to his mother again.
Meanwhile, Sheldon and Leonard argue about the paper they wrote. When it's discussed in a publication, they put all the focus on Sheldon as the author and don't even mention Leonard. This argument continues in the car and at the dinner party. It reaches the point where Leonard threatens to throw his food at Sheldon, causing Bernadette to snap. She drags them to the living room and harshly reminds them that Howard is mourning his mother's death. Finally, everyone is able to enjoy their dinner and Howard has the experience of celebrating his mother's life and food that he wanted.
5

The Commitment Determination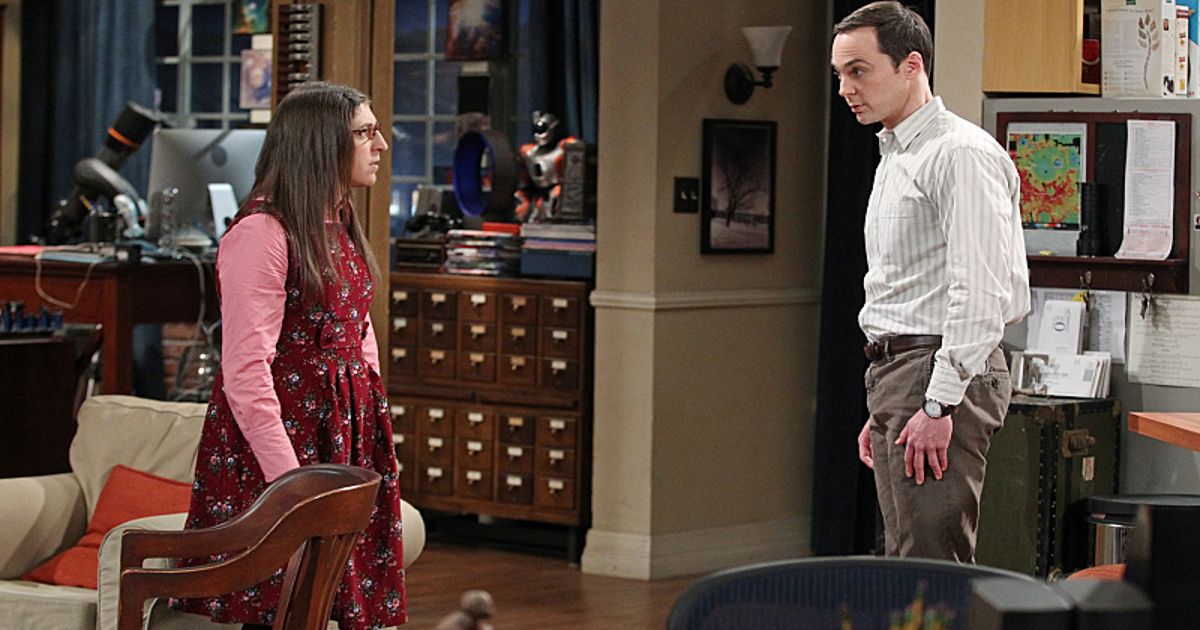 "The Commitment Determination" is the finale of season eight and is arguably the most intense of them all. It starts with Sheldon and Amy celebrating their fifth anniversary by making out on the couch. Sheldon asks Amy if he should start watching The Flash, prompting Amy to ask him if he was even thinking about her while they were kissing. The argument escalates to Amy questioning his commitment issues with television shows while he should be worrying about his commitment issues with her since they've been dating for five years and all that she can get out of him is "a distracted make-out session."
Raj questions his relationship with Emily, Bernadette and Howard want to kick Stuart out of their house, and Leonard and Penny discuss why they haven't set a date for their wedding yet. Eventually, the couple decides that they will get married that night in Las Vegas. However, on the way there, Leonard feels that in order for them to start their marriage with no secrets, he must admit that he had drunkenly kissed one of his colleagues when he was on his research trip years ago. Penny still wants to get married and claims she's fine with it, but the mood in the car shifts, and it is seemingly no longer a happy occasion.
Sheldon and Amy video chat and discuss that they both have been thinking about their relationship. A distraught Amy goes first, telling Sheldon that being his girlfriend is challenging on many levels and that she thinks they need to step away from it to evaluate the situation. The finale ends with Sheldon talking to his Gollum statue and taking out an engagement ring. He asks, "Well, Gollum, you're an expert on rings. What do I do with this one?"
4

The Spock Resonance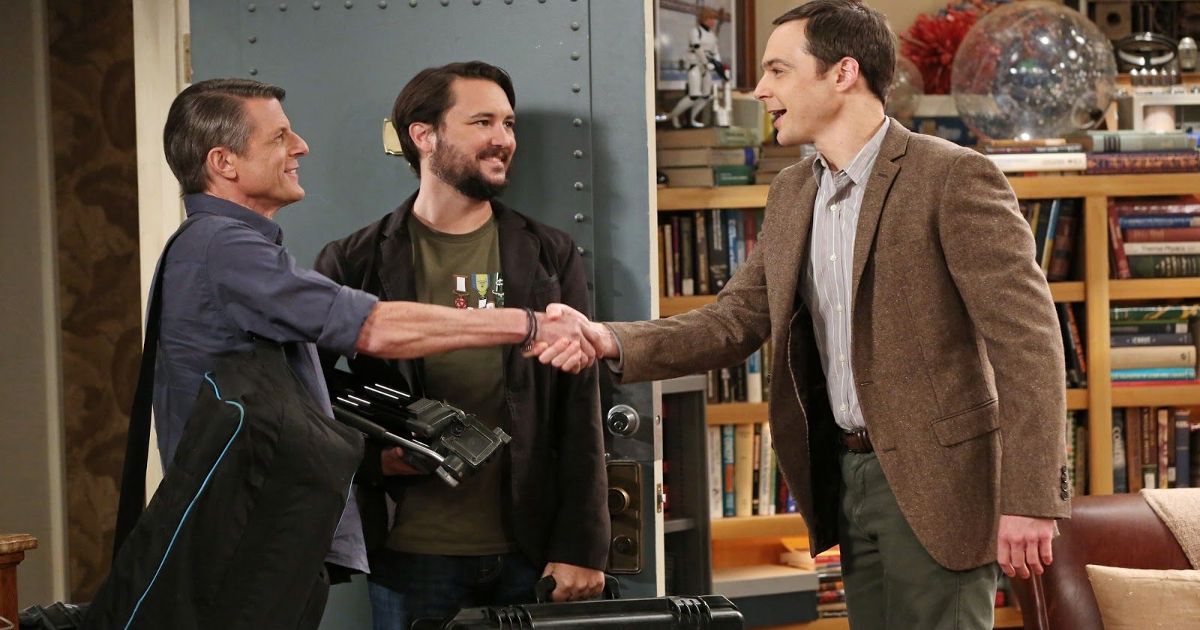 "The Spock Resonance" in season nine focuses on Sheldon as Wil Wheaton offers him a chance to be in a Spock documentary by Leonard Nimoy's son, Adam. Sheldon discusses the napkin with Leonard Nimoy's signature and DNA and retrieves it from his wall safe (the floor safe was full) to present to the others. Curious, Penny and Leonard want to know what else is in the safe and Sheldon reveals the ring that he was going to give Amy. Both Penny and Leonard are shocked that Sheldon had planned on proposing and ask if Amy knew. Sheldon explains that she broke up before he had the chance, and that with her concerns about her relationship, it was for the best. When Penny doesn't believe him, he snaps at her.
The interview continues and Sheldon discusses the reasons that he looks up to Spock, citing his logical approach to life and lack of emotions. Penny argues that Sheldon is missing the point of Spock; Spock was half human and had emotions just like everyone else, including Sheldon. Sheldon begins to yell about how he didn't feel anything about his break-up with Amy and has put his relationship behind him. Visibly upset, he storms off to his room.
Later, annoyed by how emotional he was being about Amy, he decides to propose to her and end the ordeal once and for all. But, when he arrives at her apartment, he sees her kissing another man outside.
Related: The Big Bang Theory's Creator Addresses Regrets About Penny's Character Development
3

The Platonic Permutation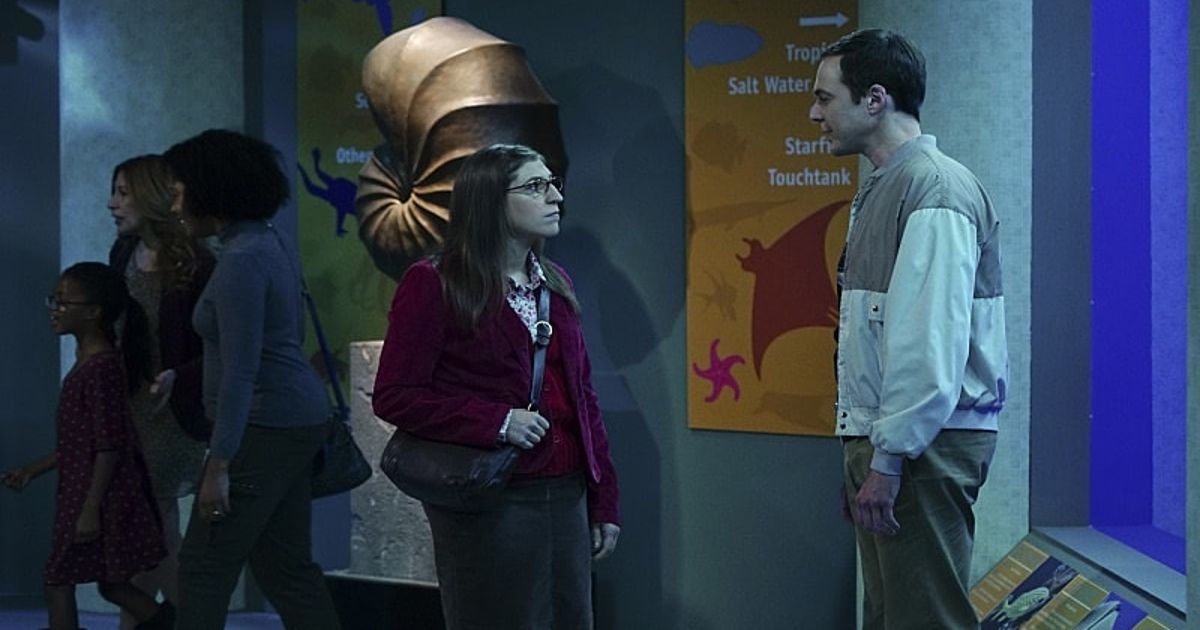 "The Platonic Permutation" in season nine comes two episodes after The Spock Resonance and reunites Amy and Sheldon in a trial of their platonic friendship. Sheldon has an extra ticket to the aquarium for Thanksgiving and Amy suggests that they go together. On the way, Sheldon asks her about the dates with other men she's been on and if she had slept with any of them. He's comforted in knowing that she hasn't.
They spend the day at the aquarium and play a game that Sheldon makes up called Food, Friend, Fight. Amy remarks that "she misses this," but Sheldon doesn't understand the meaning behind it. Later that night, Amy calls Sheldon to discuss the day they had and tell him that she's ready to be his girlfriend again. Sheldon replies with, "I excel at many things, but getting over you was not one of them. I think I just need to be your friend." Amy is obviously heartbroken, but agrees, anyway.
2

The Hot Tub Contamination
"The Hot Tub Contamination" in season ten is another episode that starts off in a normal fashion, but has a surprisingly emotional moment that hits right in the feelings. After moving in together, Sheldon and Amy are arguing about having to use a bathroom schedule and keeping their toothbrushes in the same holder. Sheldon gets worked up and informs her that they should break up and see other people, because that's what his "evolutionary urges" dictate him to do. Amy tells him that he should and Penny takes Sheldon out of the apartment, trying to give them both a chance to cool down.
Penny takes Sheldon to an ice cream parlor to pick up women, all of whom Sheldon rejects. Penny asks him if he really wants to see other woman or if there's something else going on. Sheldon explains that ever since they've moved in together, they've been bickering like his parents used to, and he is terrified of being like them. He goes on to describe the reason that he always knocks three times before entering a room. It's because he walked in on his father having relations with another woman when he was younger. The two extra knocks would have given them the time to get their pants back on.
When they return, Sheldon reconciles with Amy and offers to give up the bathroom schedule. He also romantically asks her if she would share a toothbrush holder with him.
1

The VCR Illumination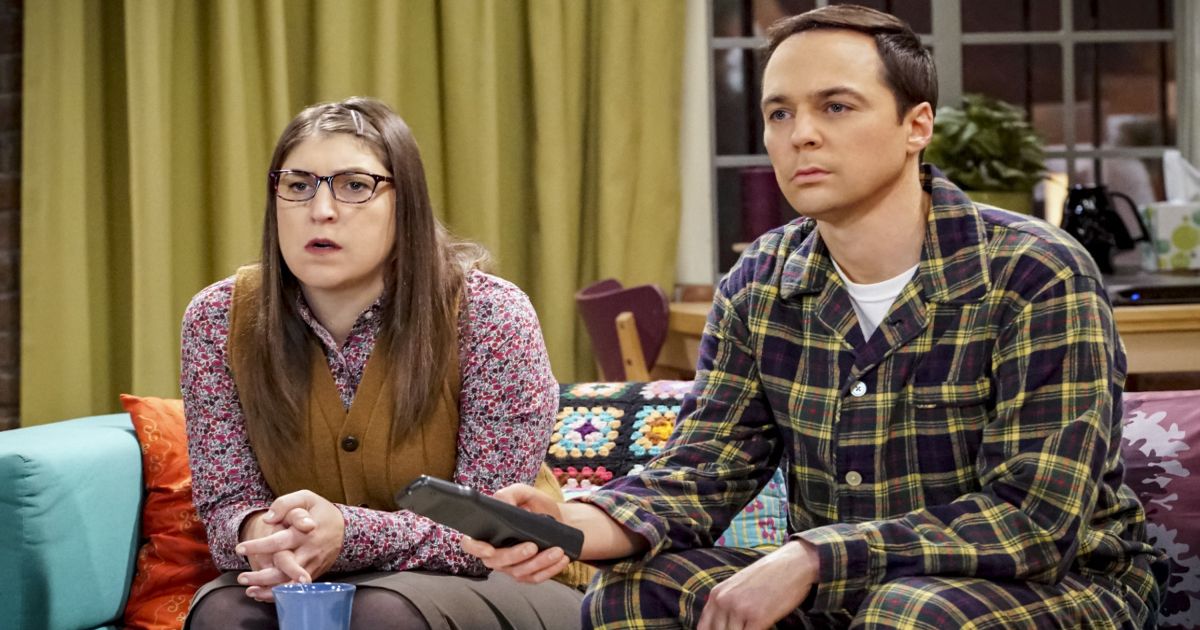 "The VCR Illumination" in season ten also focuses on Sheldon's childhood. After finding out that their big theory has already been disproved, Sheldon and Amy fall into a pit of depression. Sheldon begins to question everything about his life, causing everyone to be concerned. Leonard suggests that he watches the emergency VHS that he recorded for himself as a child because he is the only one that Sheldon respects. Sheldon agrees, but soon finds out that his father taped over his emergency pep talk with one of the football games that he used to coach. This only deflates him further.
Leonard and Penny suggest having a Viking funeral for their paper so that Sheldon and Amy could have closure. To do this, they set fire to the paper in the bathtub, accidentally setting the shower curtain on fire, as well. The most touching moment comes when Amy and Sheldon revisit the video of his father. He's giving a pep talk to his team, insisting that even though they were losing, they couldn't quit and that they learn more about who they are and what they're made of from failure. Sheldon is inspired by this, and both he and Amy think about their theory in a new way, giving them hope. Sheldon thanks his father on the screen and mirrors his speech from the video, assuring him, "we're gonna give them hell."