Jerry Davich 219-853-2563

The weathered envelope arrived at my office desk, held together with sellotape and stubbornness. I opened it gently so as not to tear it further.
"Dear Mr. Davich, when you first came back to The Times, I promised you I would never read your column again after you insulted President Trump."
"Somehow you made me break that promise. There are days I still curse you. There are days you make me cry. I guess that's your job, so keep reading. Best regards." , Margaret G., Crown Point, Indiana.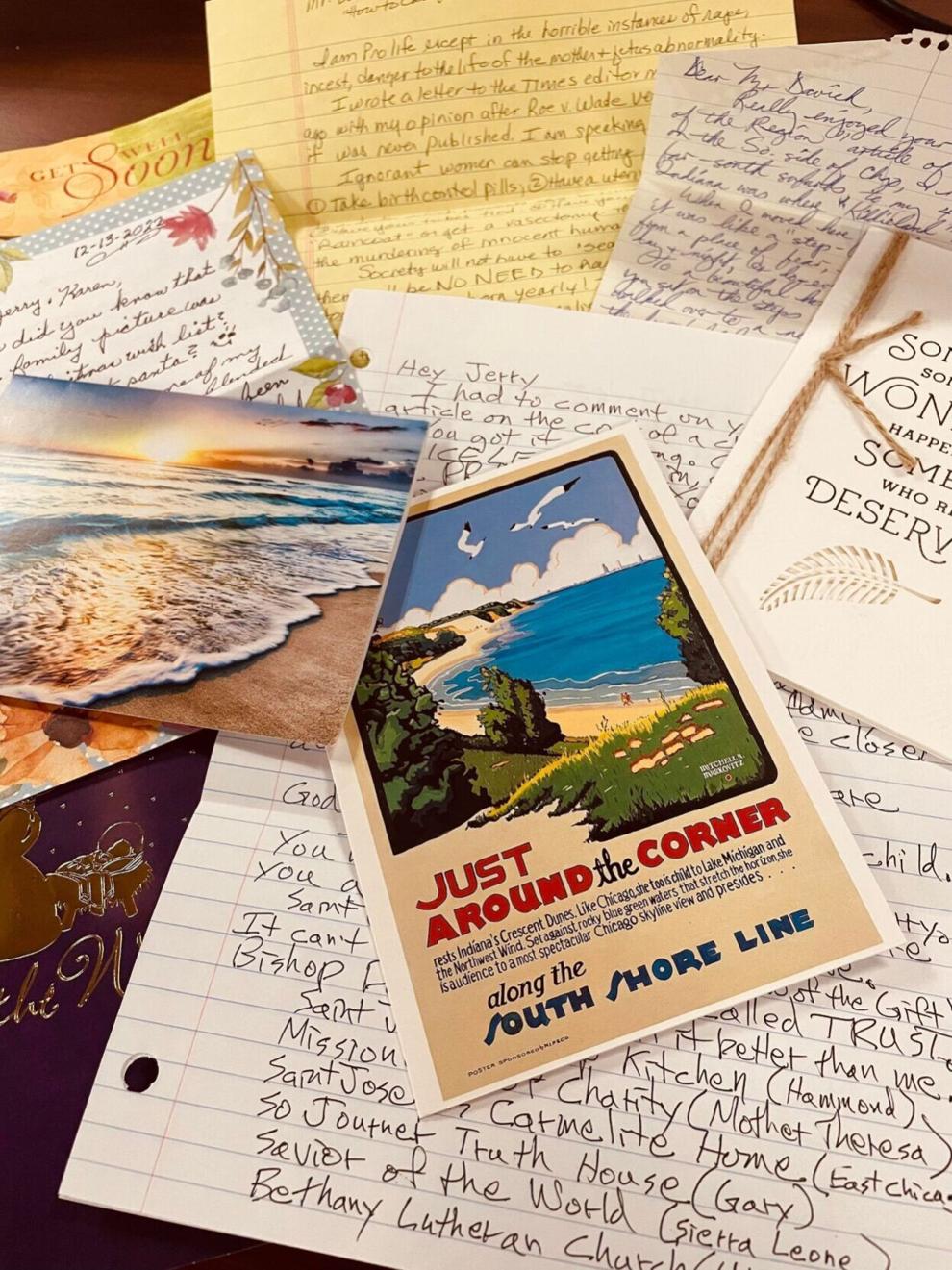 After nearly 30 years in the newspaper industry, this kind of feedback is still one of my favorite aspects of the job. Especially from those who take the time to write me letters, send cards, or pay for postage and post them in my mailbox. In our digital, disposable world, I value such gestures more than ever.
I have dozens of mail on my work desk, left there intentionally as a reminder of how lucky I am to have loyal readers…or angry readers. Or thanks readers. Or someone who simply wants to vent their feelings. i read them all. I cherish them all.
"Jerry, your column touched me in ways I never thought possible. It moved me to tears," Portage's David C. said in a handwritten letter.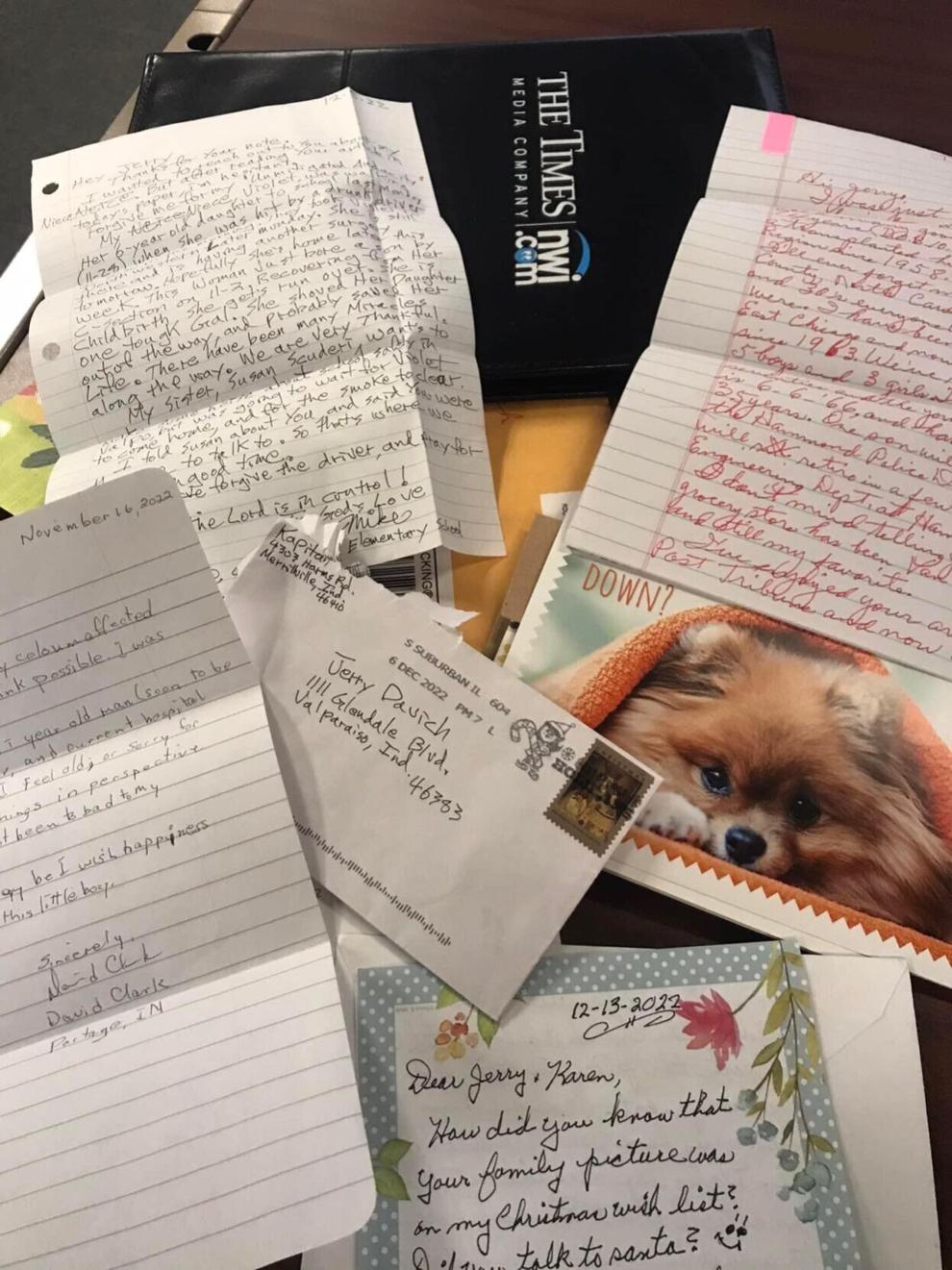 He was writing with reference to my column about a boy with a life expectancy in his teens who has what he has characterized as "childhood Alzheimer's disease."
"I am a 78-year-old man, father, and currently in the hospital. Sometimes I feel old or feel sorry for myself. It's a reminder that things aren't so bad for my family and me," he wrote.
Flora Ima K. of Hammond mailed highlighted newspaper clippings and unexpected compliments to my four-year-old grandson. "How did you get such handsome grandchildren? We enjoyed the full moon photos with you two," she wrote.
Other readers feel compelled to share their views on more divisive issues, as I do in this column space.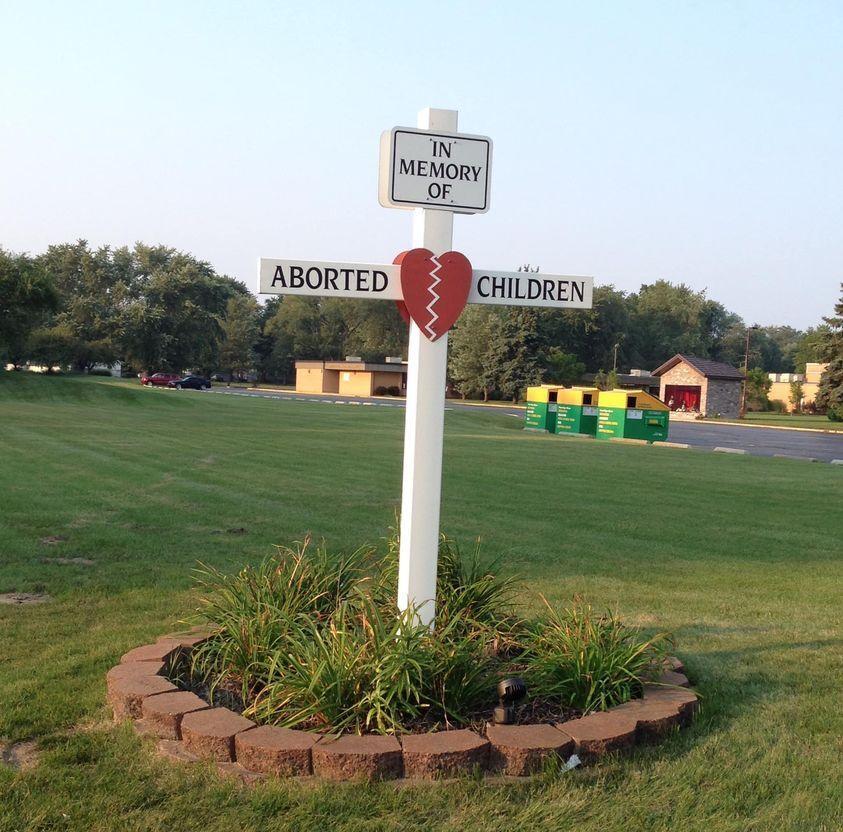 "Jerry, I'm pro-life, but after your latest column on abortion, I felt compelled to reach out to you," wrote Marcia L. in perfect handwriting.
Another reader sent a sympathy card for a loved one of mine who was diagnosed with cancer.
"Jerry, I just want your family to know you are in my prayers," wrote one card sender.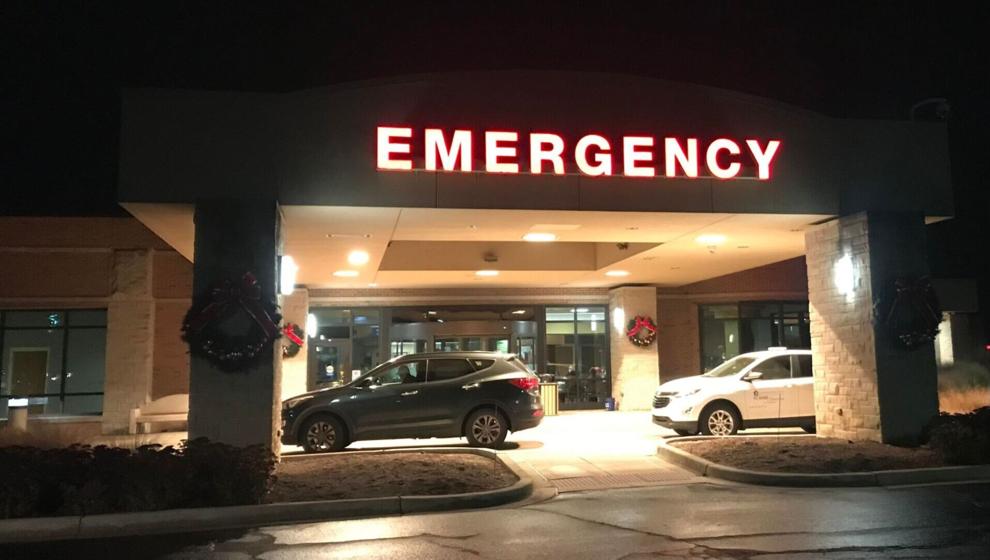 We also store all emails sent to us in the "Reader Feedback" folder. The total now amounts to several thousand. Some go back nearly 20 years when I wrote an article for this newspaper. Ultimately, we try to accommodate everyone. Thank you for your patience.
Last week, a reader spotted me at the grocery store and thanked me for replying to an email I sent years ago. "I didn't think you read them, let alone reply to them," she said.
That same day, at the same store, a reader named John introduced himself in the dairy department. Inspired by his reading of my book on this topic, we talked for a few minutes about crooked politics in our area. I said thank you for coming.
"No, I do. It's a good thing," he proudly replied.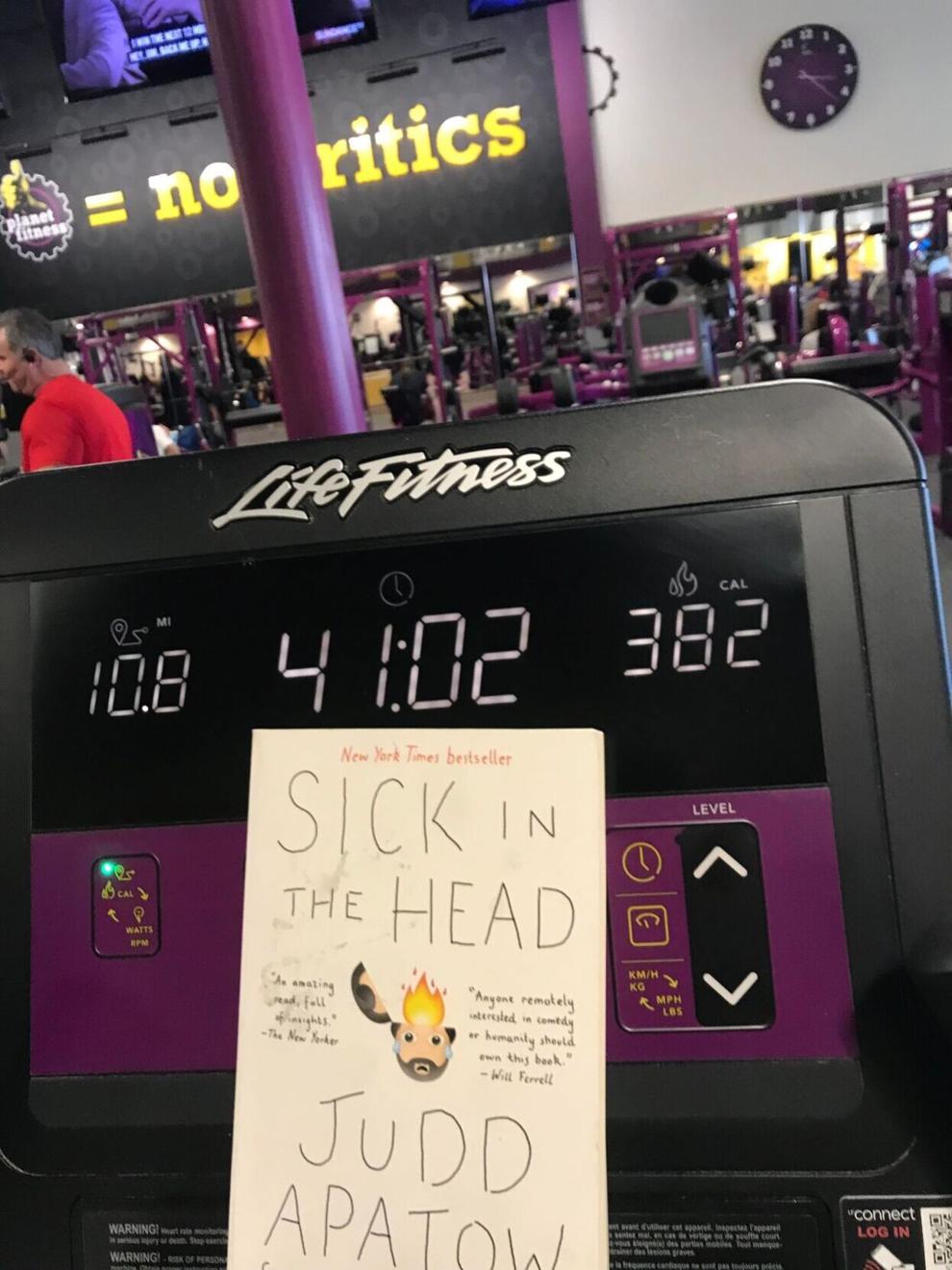 While pedaling in the gym, I discovered a unique relationship with The Times readers. I will share my thoughts with you in my column. Many people share their thoughts with me in all manner of ways: face-to-face conversations, emails, voicemails, letters, cards, social media. (Feel free to reach out to us on Facebook, Instagram, Twitter, or LinkedIn.)
"Jerry, I read this column this morning. Since you came back, I read most of your columns all the time," Bill L. wrote on Facebook. "We're similar in age and grew up within 50 miles of each other, but we don't agree much politically, but reading this column this morning brought tears to my eyes."
He was referring to my Christmas column and the death of my father that day 35 years ago.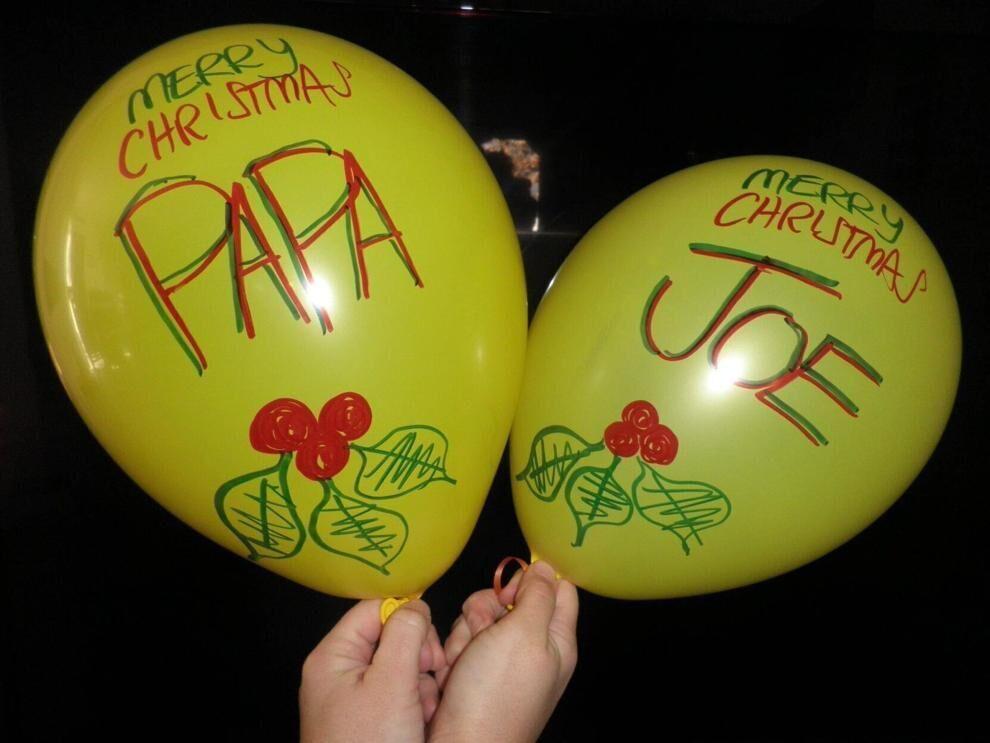 "I lost my father on Christmas 39 years ago. I cried when I read it and now I'm crying just writing this comment.Thank you for writing something that means so much to me.
His reaction to that column meant a lot to me. This is the beauty of our evolving relationship with the newspaper business, whether it's at the grocery store, gas station, public gym, or private interactions via email.
Today is a great time to thank everyone who has read my work and shared their feedback. I am not taking it for granted and look forward to another year of interaction with you in whatever way is most comfortable for you.
Please contact Jerry at Jerry.Davich@nwi.com. Find him on Facebook @JerDavich. Opinions are my own.