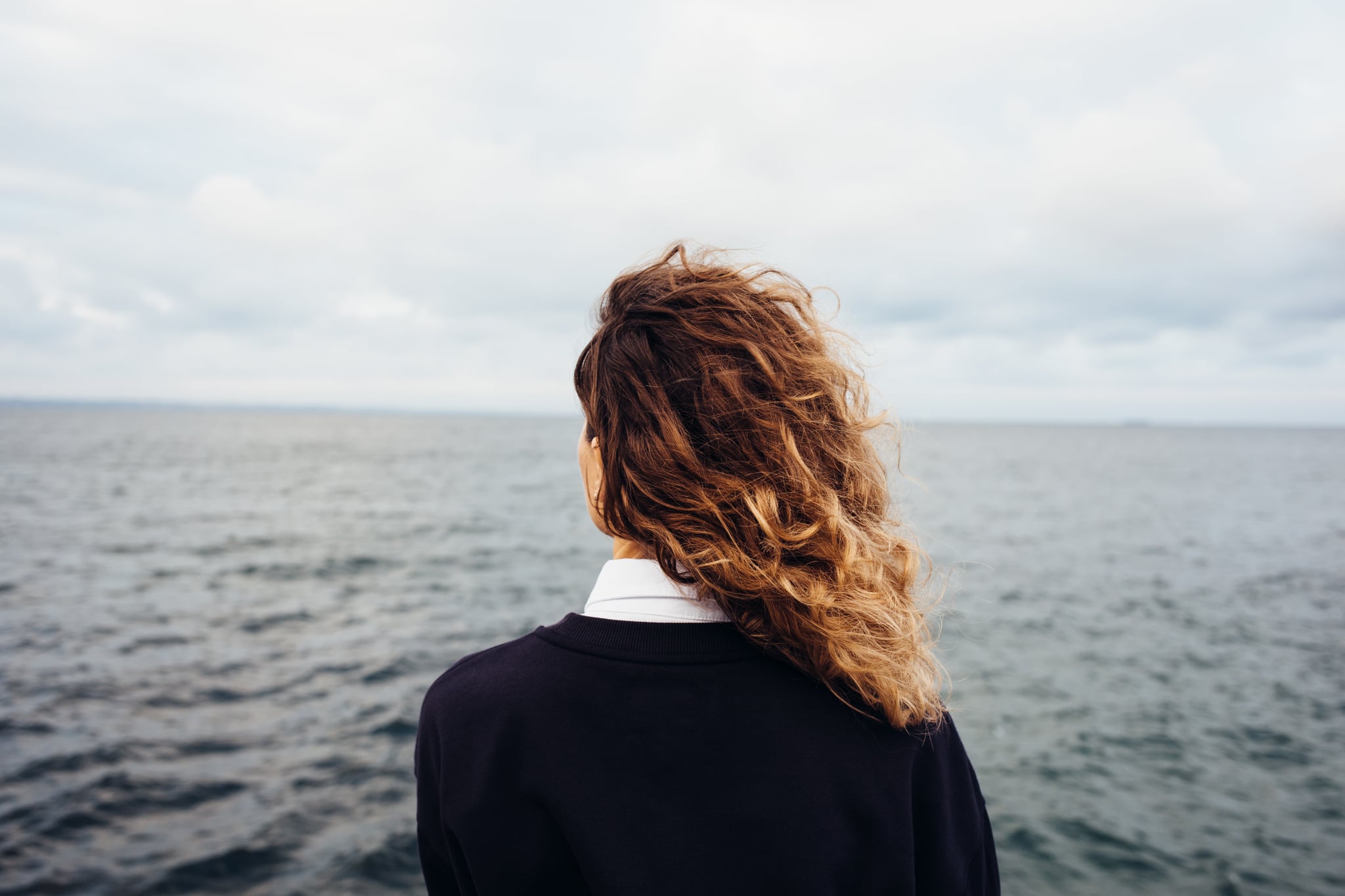 In June 2019, I wrote the word "ASPIRATIONS" in all caps and underlined in my journal. Beneath that, the first item read, "Handstand. Because this is one of the things I just accepted and I will never do." Beneath it read: "Scuba diving. It's scary, I never imagined I was doing it." Below it: "Finish the story because it scares me."
Nine months after writing these goals down, COVID hit. Surely I could have kept moving forward with those aspirations while confined to my apartment. Not that I had to go anywhere to work on one of dozens of half-finished short stories or try a handstand. I wasn't in a place to test my goals. Why am I signing up for more? All I could do was read a book, watch a show, or bake some emotional support banana bread to protect myself from fear, anxiety, and isolation.
Nearly three years later, for better or worse, the world is opening up again, and I've found that my comfort zone is starting to feel like a rut. When faced with a new experience, like downloading a dating app or contacting a friend I haven't spoken to in a while, I freeze, frightened, and crawl back to bed. And sometimes it's okay. Sometimes I don't want to go to dinner, a pottery class, or an uncomfortable date. Sometimes it's self-care. Also, I can see the difference, but it's terrifying.
According to my therapist, this is my anxiety, trying to keep me still and safe forever. This makes sense and I understand it, but I also want to get out of the spiral. I want to try things I never imagined, such as handstands and scuba diving. Are you ready to leave your comfort zone, but how do you know if you're ready? And when you're ready, how do you get started?
it's not your comfort zone
See, it's easy to demonize your comfort zone as something that holds you back from your big, bright, scary goals. There's nothing wrong with wanting to hang out there for a while. "There is a constant pressure in our society to grow, evolve and keep busy," says Kelly Neupert, LPC, a psychotherapist in Illinois. That pressure can make us doubt and question.
If you're really happy with where you are, then it's okay to stay there. Don't feel like you have to change just because society demands it. If you're going through a particularly hard time, it's perfectly fine to lean back in moments of peace and comfort. "It's actually important to have enough space in your comfort zone, especially when our lives and the world feel chaotic and unpredictable," says Carla Marie Manley, a licensed clinical psychologist. "So if being in your comfort zone makes you feel good and gives you the space you need to learn and expand, then you might be in the right place." You don't have to chase big goals and push yourself all the time. everyone doing something else (FYI: Probably not.)
Especially as the world opens up post-pandemic, "many people feel pressure to expand their lives in ways they may not yet be comfortable with," Dr. Manley tells POPSUGAR. If the thought of expanding beyond your zone triggers panic or anxiety, it could be an indication that you're better off staying in your comfort zone. [zone] says Ellie Borden, RP, Ontario psychotherapist and clinical director and supervisor of Mind by Design Psychology. "You shouldn't put your mental health at risk."
But how do you know if it's ready?
I think we all instinctively know when we're ready to branch out of our comfort zone, but sometimes that instinct alone isn't enough to overcome fear. or, on the contrary, realize that it may not yet be the time?
Short answer: See what motivates you. "Do you stay where you are because you are afraid to take risks or feel uncomfortable, or because you are really happy where you are?" asks Neupert. "If fear is preventing you from living in line with your values, it's time to get out of your comfort zone."
"If you stay in your comfort zone forever, you will never grow."
Here's how to spot the difference: If you could wave a magic wand and get rid of your fear and anxiety, would you do this? ) says, "It can clarify why we are choosing not to do something, which helps us make more intentional choices."
Let's say you want to be in a relationship but avoid dating for fear of being rejected. If the answer is no, then you know that fear is motivating you instead of complacency with your current situation. That's not to say that fear is not valid, not realistic, or a valid reason not to act. You just recognize it as a reason not to act. More information to work with before proceeding.
what it takes to move forward
Naturally, leaving your comfort zone makes you uncomfortable. That's why experts recommend doing it slowly. "If you stay in your comfort zone forever, you never grow," says psychotherapist her Elyse D. Schunkewitz, LCSW. "But when you try something new, you don't want to push yourself so hard that your nervous system gets into dangerous territory from the start."
Accept that fear and discomfort are part of the process. "Taking risks is always uncomfortable," explains Neupert. Minimizing, negating, or shaming discomfort is counterproductive, making you feel bad at the very moment you need support and encouragement. , suggests reframing one's thinking in a way that acknowledges it. Seeing a therapist can also help if you're dealing with intense fear or anxiety.
Don't let your brain fool you. The truth is that we are much more resilient than we trust ourselves. There's a good reason for that: "Our nervous system is wired to survive, and our brain survives on pattern recognition and prediction," Schunkewitz points out. "As long as we are in our comfort zone, we can predict what will happen next. In other words, your brain reads any type of uncertainty as a threat and sends you into panic mode to keep you in place. See emotions in action and give yourself some perspective. Is this actually as scary as your brain says it is?
Set a long-term goal and then plan the "small but achievable" steps to get there. For example, if your ultimate goal is to start dating, the first step might be as little as researching dating apps. is to start creating Overall, the goal of starting dating can seem intimidating, but focusing on one small step at a time takes away the overwhelming, I can't do aspect. As you achieve it, you will gain confidence and be able to step out of your comfort zone," Boden explains. This is more sustainable and far less intimidating than feeling like you have to accomplish your entire goal at once.
So many incredible experiences, places and people live outside your comfort zone and it's not easy to be brave and see them. and embracing anxiety can all help. And perhaps when you're ready to leave the comfort zone — you've read this far, after all. If you have a small determination piece that says you are ready to try something new, it may be time to listen.