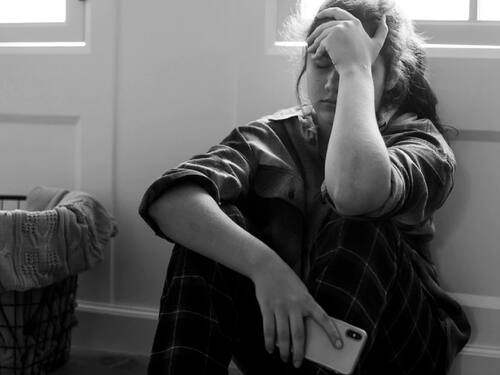 PCOS not only affects a woman's reproductive health, but it also has a significant negative impact on her mental health.
A statistical survey found that between the ages of 20 and 29, approximately 16% of women suffered from polycystic ovary syndrome (PCOS). This data implies that PCOS is a common hormonal and psychological disorder among women. PCOS is a common cause of female infertility. In addition to infertility, PCOS causes major mental health problems such as anxiety, depression, and obsessive-compulsive disorder. In fact, PCOS and mental health are closely related. In addition, anxiety, depression, psychological distress, and social phobia are common in people with polycystic ovary syndrome.
PCOS and related mental health problems can be treated with both early detection and long-term management strategies. Apart from that, proper diet, exercise and a healthy lifestyle are also believed to help cope with the syndrome.
When you talk to HealthSite, Dr. Anu Sadashiv, Reproductive Medicine Specialist, Milan, Kumara Park, It explains the relationship between PCOS and mental health. Here is an excerpt –
Impact of PCOS on Mental Health
Polycystic ovary syndrome (PCOS) is a complex disorder that negatively impacts many areas of an individual's health, making mental health a top priority. In fact, people with PCOS are often diagnosed with anxiety and depressive disorders as well.
Neurotransmitters act as intermediaries between the brain and nervous system to transmit signals. Serotonin, on the other hand, is a chemical messenger in the nervous system and is associated with happy emotions. However, serotonin and other neurotransmitters are often low in her PCOS patients, so she frequently experiences symptoms of sadness and anxiety.
In addition, PCOS symptoms include obesity, increased facial hair, acne, skin tags, and hair loss.In addition, PCOS interferes with female fertility, which again causes women stress. .
How to Cope with PCOS and Related Mental Disorders
Maintain a healthy lifestyle: Women with PCOS can have difficulty maintaining a healthy weight due to insulin resistance. It's no exaggeration to say that maintaining a healthy lifestyle can not only help you deal with PCOS, but also the mental health-related issues that come with it. Helps increase health-related quality of life and discomfort of PCOS symptoms.
Choice of drugs: Certain medications exist, such as metformin, that definitely help deal with the mental disorders associated with PCOS.According to an NCBI study, metformin can help treat depressive symptoms in PCOS patients. Additionally, intrauterine hormone devices and oral contraceptives are among the contraceptive options that help reduce the irregular periods brought on by PCOS. Additionally, before choosing any type of medication, it is recommended that you consult a professional to discuss your condition.
takeaway message
PCOS is a classic hormonal condition that affects women, with significant adverse effects on both mental and reproductive health. Common PCOS-related mental disorders include anxiety, depression, obsessive-compulsive disorder, Eating disorders, etc. However, both PCOS and related mental disorders can be treated with proper diet, exercise, a healthy lifestyle, and appropriate medications.
Total Wellness is just a click away.
Please follow us