Is it possible to distinguish biological sex from other factors that can affect the brain, such as culture and life experiences? Is gender a simple binary variable, or is it a complex of several factors? To what extent are brain functions affected by sex hormones? If it means ignoring human variability, studying only homogeneous groups when diagnosing and treating disease is unacceptable. Is it ethically justifiable? What intersections of gender and further diversity traits should be considered, especially for neurodegenerative diseases?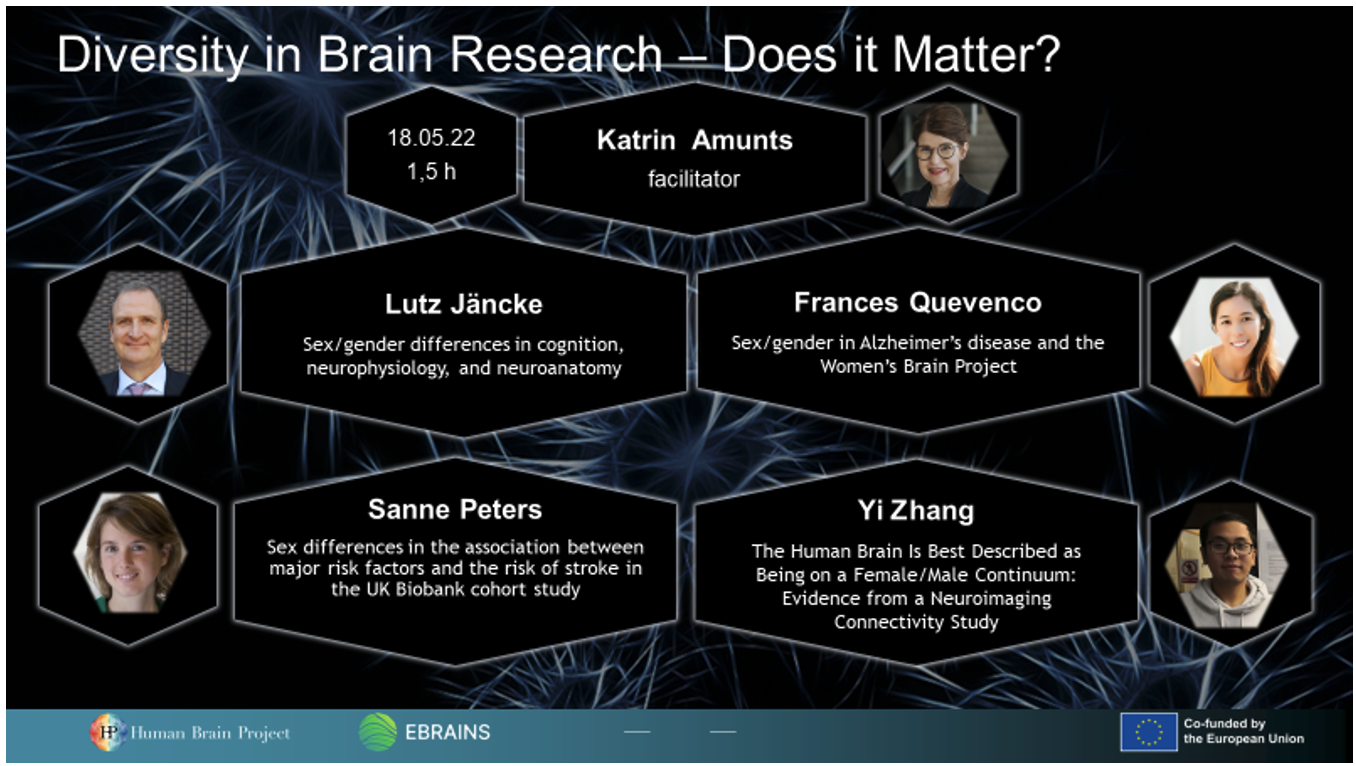 These are some of the questions that arise when exploring diversity in brain research, discussed in last week's webinar "Diversity in Brain Research: Does It Matter?" Diversity in Research Paper Awards (DIRPA) winners Sanne Peters and Yi Zhang delivered with invited speakers Lutz Jäncke and Frances Quevenco.
HBP honors outstanding scientific achievements in neuroscience and related fields, considering their diversity characteristics. Katrin Amundts, Scientific Director of HBP, moderated the event and explained: "A paper that has done it in a particularly impressive way".
Over 160 people who registered for the event and attendees from 46 countries attended the event and shared their positive feedback. Study design and practice.
Link to paper