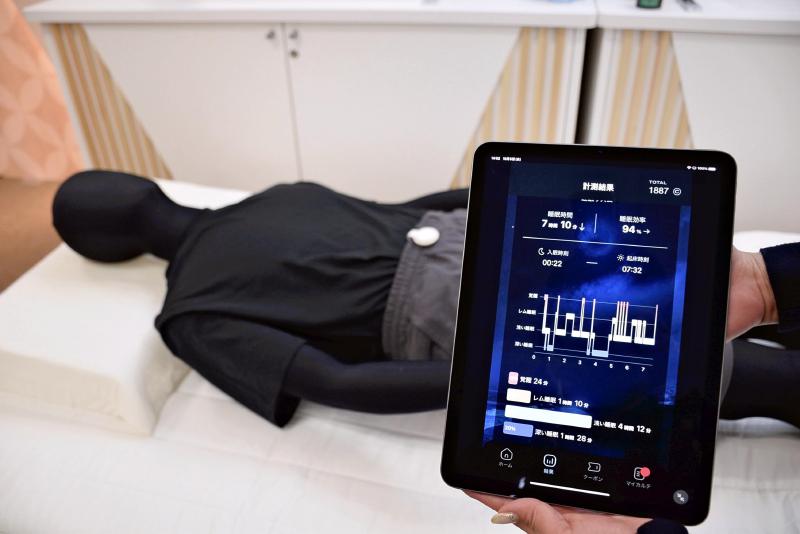 January 5, 2023 2:00 Japan time
More and more companies are using sleep-related technologies to maximize the use of information technology to improve the sleep quality of their employees.
Various companies in the IT industry and other industries are stepping up promotion of employee health management, an indicator of corporate value. The problem of sleep time is attracting attention as a problem that affects productivity in companies.
Visualizing sleep data
Until December last year, the Rakuten Group was using the sleep improvement program "Suimin Rally" provided by the Tokyo venture company Neurospace. The program aims to improve a person's sleep quality using sleep pattern data provided by a smartphone app. Rakuten held a sleep improvement seminar in October, attended by 600 employees remotely.
NeuroSpace was founded in 2013. Since then, the company has helped more than 20,000 people who work for more than 100 of his companies, including major food companies and major airlines, improve their sleep. Participants in the NeuroSpace program significantly improved their focus and time management, and increased their productivity.
Takanori Kobayashi, president of the company, said, "Employee sleep is an issue that companies and society should address.
The use of "annual health checkup campaign" (annual sleep check campaign) is also increasing in each industry. The program is run by several companies, including Daiichi Sankyo Healthcare and T&D Holdings, the parent company of Daido Life Insurance. The program also allows employees to analyze their sleep quality using a smartphone app.
under the table
An increasing number of companies are working to improve the quality of sleep, as employees' sleep is essential for improving productivity.
According to a 2021 study by the Organization for Economic Co-operation and Development, the average sleep time for member countries is about 8 hours and 30 minutes, while Japan ranks last with an average of 7 hours and 22 minutes. A research institute in the United States estimates that lack of sleep causes an economic loss of 15 trillion yen per year.
Other studies have shown that employees with higher profit margins sleep more. According to a survey of approximately 10,000 corporate employees conducted by Professor Isamu Yamamoto of Keio University (labor economics), there is a difference of 1.8 to 2.0 percentage points in the profit rate of sleeping hours for the top 20% of companies. there were. , and that of the bottom 20% of companies.
various industries involved
Companies across industries are also joining forces to provide sleep technology.
In November last year, Nippon Telegraph and Telephone East began selling sensors developed by Brain Sleep, a venture company in Tokyo, to its employees. A device the size of a 10-yen coin that can be attached to the elastic band of pajama pants checks the sleep level by measuring the frequency of rolling over and snoring.
Naturally, how and when you sleep varies from person to person.
"The challenge is how far companies can get involved in visualizing individual sleep data," says Mr. Yamamoto. "Sleep technology is an effective investment for improving productivity."