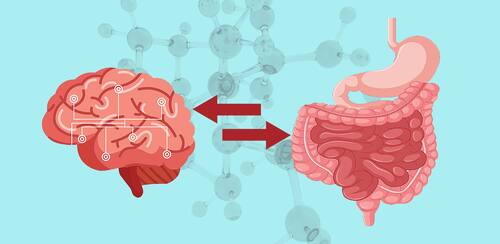 Dr. Nikita Singh, Senior Veterinary Officer, Veterinary Services at Wiggles, tells us the true link between an animal's gut health and brain.
It is generally accepted and established that the gut influences the brain and thus behavior. This idea has become a popular term through expressions such as "gut feeling," "guts," and "stomach butterfly." Nevertheless, research into the underlying mechanics of the gut-brain axis has only recently begun. An expanding field of research called neurogastroenterology centers around this communication relationship.
Understanding the gut-brain connection
Dr. Nikita Singh, Senior Veterinary Officer: Veterinary Services, Wiggles, tells us the true connection between an animal's gut health and brain, and how each behavior differs from the others. Below is the information you need to know.
It is a continuous two-way contact between the brain and the gastrointestinal tract, hence the name "gut-brain axis". A growing body of evidence supports the idea that normal brain chemistry, neurodevelopment, and behavior are all influenced by gut microbes. This has led to the creation of the new term 'microbiome-gut-brain axis'.
The enteric nervous system (ENS), also known as the "second brain," is made up of hundreds of millions of neurons that run throughout the digestive tract. The vagus nerve is used by this system to transmit small changes in the gastrointestinal tract to the brain. Communication between gut microbes and the CNS is mediated by primary channels through the vagus nerve.
Bacterial Metabolites in the Gut Short-chain fatty acids (SCFAs), such as acetate, butyrate, lactate, and propionate, are produced by the gut microbiota through fermentation and metabolism of indigestible fibers (such as prebiotics). A particularly important metabolite that may affect brain function has been highlighted as SCFA. Additionally, bacteria in the digestive tract help the body produce dopamine, serotonin, and other hormones and neurotransmitters.
Total Wellness is just a click away.
Please follow us