October is the day we celebrate Black History Month in Europe.
Redding highlighted its unique diversity in a program of events designed to recognize the important contributions the Black community makes to its town and country.
Readings have seen music, art, theater, debate events, and numerous educational resources.
The Council held a number of debates at the Civic Office, including the Big Debate and ACRE's Black Lives Matter debate.
A celebration of community volunteers, organized by ACRE and Utulivu Women's Group, was also held in the Council Chamber.
Reading Borough Council Leisure and Culture Officer Adele Burnett Ward said:
"Redding City Council is committed to supporting the Black community, promoting the rights of its members, and addressing the disadvantages and struggles facing our community head-on."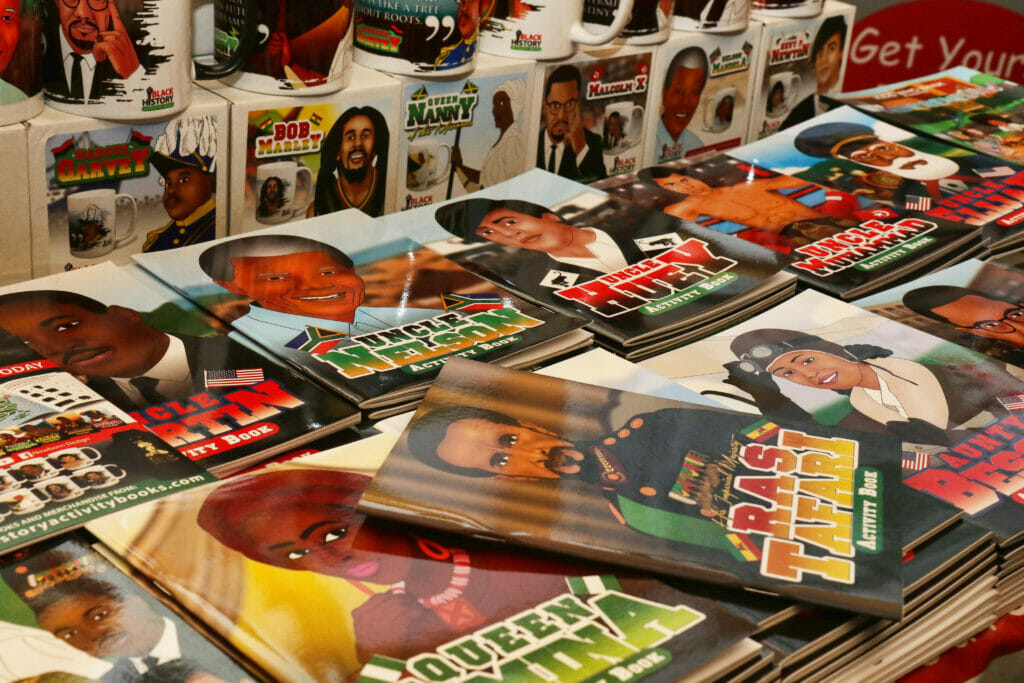 The Support U team member was one of the award winners at this year's Reading Pride.
Oliwia Budzinska and Jamie Dewson received the Alice Driver Award for helping those affected by domestic and sexual violence within the LGBTQ+ community.
They work with Support U, which provides a range of services to LGBTQ+ people and allies across Reading and the Thames Valley.
Dewson, who won the award on stage at Reading Pride, said:
"The Alice Driver Award is a huge tribute in today's climate and to all past award winners, so we were completely blown away."
On the day of the event, Brzynska was unwell.
"I couldn't make it, so I stayed in bed all day and got a random video from one of my co-workers," she said.
"What I found interesting was the stage shoot, and they started talking about the award, and I thought Jamie won it.
"But when I saw it said 'Jamie and Olive,' I was very shocked."
The award was named and awarded in honor of Alice Driver, who passed away in June 2019 after years of dedicated work for LGBTQ+, refugee and asylum rights. Awarded to champions who work tirelessly in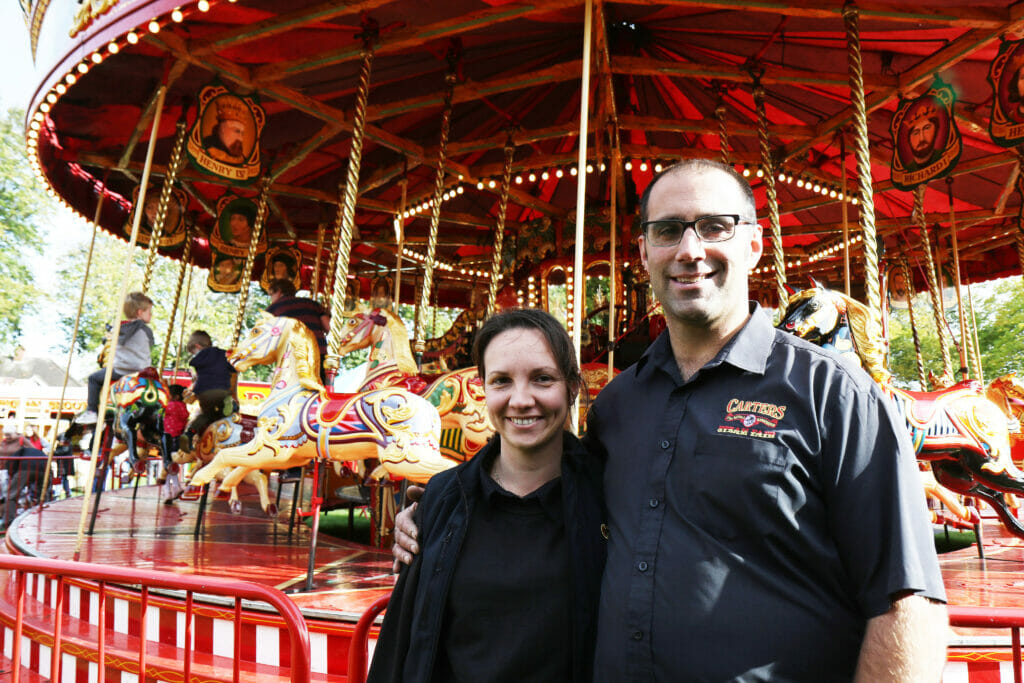 As Carter's Steam Fair reaches its final hustle and bustle, we say goodbye to one of Reading's most beloved attractions.
The Carters have been touring a collection of authentic steam rides and side stalls for 45 years and capped off their final tour with a visit to Prospect Park.
Joby Carter maintained and toured the collection after inheriting it from his parents, John and Anna Carter, which he started when he purchased the Jubilee Steam Galloper.
Mr. Carter said that's all he ever knew.
"I started when I was born, when I was just one year old.
The exposition was operated, maintained and traveled in vehicles and side stalls dating back to the 1890s.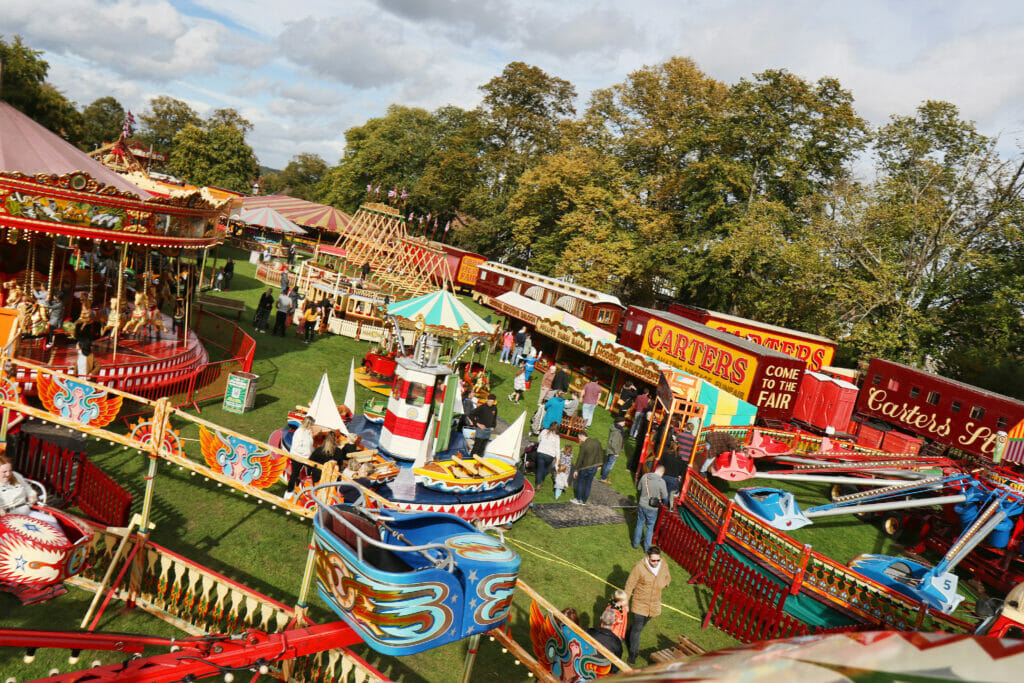 Carter said there's a reason their fair holds its own.
"Putting our dainty vintage gear next to a modern vehicle won't beat the competition.
"It looked to die for, but in reality it didn't go as fast as a F1 car today. But it's the real thing. No strip lights, no plastic cap lights, it's so beautiful, basically like a movie set." It looks like
"Beautiful place."
More than 100,000 people visited the collection during the six months of the 2021 Return Tour, and people lined the streets for this year's Farewell Tour.
Carter said he has no intention of splitting up the collection.
"People who want to buy attractions, shops, wagons, etc. are rushing in.
"There are things around that I would have sold off anyway, but the collection comes as a package."
He said he was looking for a place where he could safely store his collection and hopefully bring joy to the general public as well.
"If you can actually give me a better home than I do, I want the trust or the individual to realize that it is of national importance.
"I hope someone will stand up and tell you that you need care."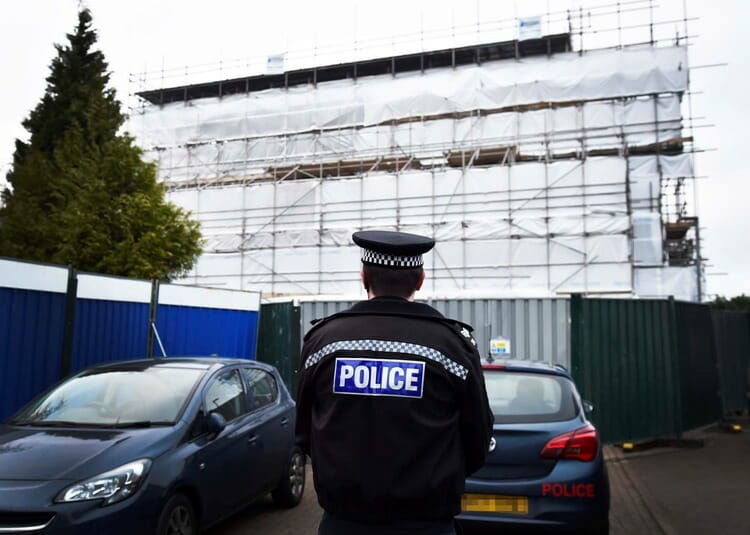 The 2021 news story continues this year as the arsonist responsible for the Row Court arson was convicted.
Hakeem Kigundu, 32, a former Row Court judge in Reading, was sentenced to life in prison after a hearing in Reading Criminal Court that ended Friday, October 7.
He was sentenced to life imprisonment with no minimum term.
On Wednesday, December 15, 2021, Kigundu started a fire in the apartment block where he lived, which later spread, causing extensive damage and keeping residents indoors.
Two residents, Richard Burgess, 46, and Neil Morris, 45, were killed in the fire and two more were seriously injured.
It was declared a serious incident and required a large emergency services presence to respond.
CCTV footage and details of Kigundu's own 999 call were seen in court during a hearing, showing that he confessed to arson to a call handler shortly before he was arrested.
Kigundu also made a series of voice memos before the incident, one of which, dated December 9, said that the actions he was about to take were "justified."
Senior Investigator Lieutenant Sally Spencer said: "So many people have been affected since the incident happened on December 15th.
"Neil and Richard's family and friends and those injured in the fire.
"But everyone who lived in the Row Court apartments, all 24 apartments, lost their homes and possessions and the wider community that surrounded them."
Due to the nature of the incident, the Royal Berkshire Fire and Rescue Service had to work to secure the incident site before continuing rescue and recovery operations.
Restoration work took nearly three months and was completed in March 2022.
DI Spencer said the police's lengthy efforts to respond to the incident "have had a huge impact on people's lives."
"There has been a lot of support from people in areas not directly affected or living in Rowcourt.
"The engagement with the community and the information they can discuss with us or want to give us is really helpful."
Around 4,000 people gathered to celebrate the Hindu festivals of Diwali and Dussehra at Sonning.
The inaugural Reading Dussehra Diwali Festival was held at the Reading Cricket Club on Saturday 15th October to commemorate Diwali, the festival of lights, and Dussehra, the festival of good over evil.
Attendees, including Mayor Rachel Eden, were entertained throughout the afternoon by more than 40 artists, including singers, dancers, dollar drummers and traditional Ramayan drama performances.
The focal point of the celebration was the burning of statues of the demon king Ravan, an age-old tradition of the Dyssehra period.
Ritesh Nigam, who is part of the organization team alongside Aradhana Singh, said:
"There were many families who came to see the festival with their children, as well as those who traveled from far away.
"I want it to be held again next year."
Many events are back for the first time in over two years, as 2022 was held without stringent COVID-19 restrictions.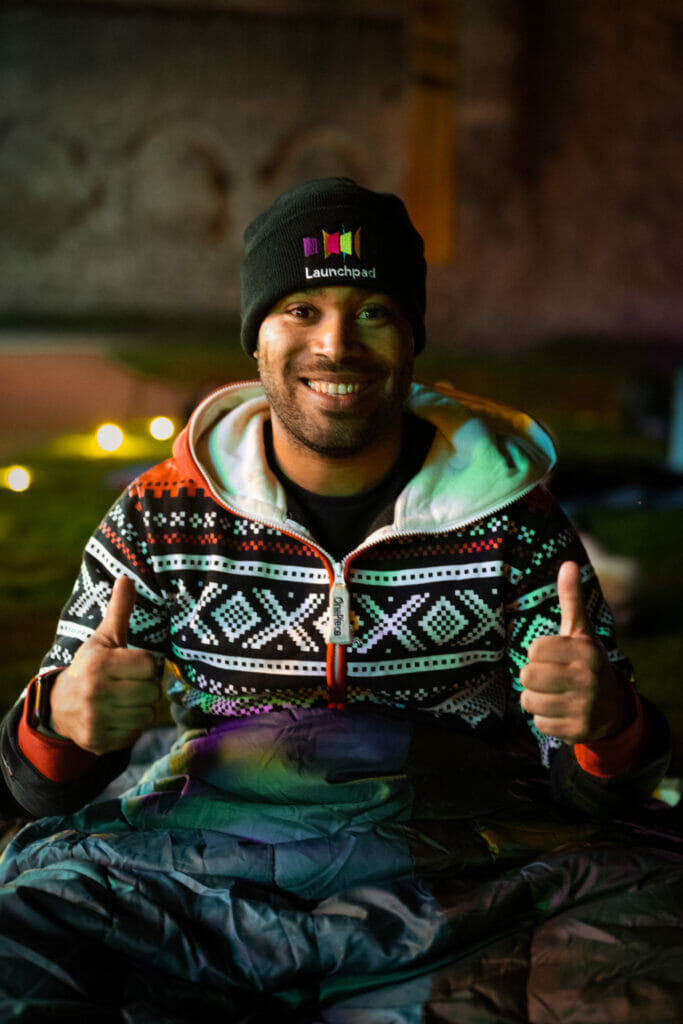 One of the things that made a comeback was the homeless charity Launchpad's Big Sleep Out.
Participants brought their sleeping bags and took a breather in the ruins of Reading Abbey.
It was a chilly night with temperatures dropping to 4°C, allowing the 30 participants to experience the conditions faced by rough sleepers.
This is the 17th time this year, and the first time in three years that the event will be held face-to-face.
And it raised a staggering £18,000 despite a quarter of the usual turnout.
Launchpad fundraising manager Vicki Lewis said the charity was "excited" to raise money, even though it was a smaller than usual crowd.
"Thanks to them, Launchpad will be able to help many people in Reading who are unable to make a living and are facing a housing crisis get the urgent help they need."
Another postponed event was the official opening of Theale's new three-service community fire station.
Last year, firefighters from Tilehurst's Dee Road and nearby Pangborn Station moved to new facilities. This is his third shared space in the county.
Our state-of-the-art facility is just off the A4 Berth Road and close to the M4, making it ideal for rapid response in an emergency.
Larger stations will provide improved training and welfare facilities for staff and help support the modern public service workforce.
The building has been carefully designed to facilitate an inclusive working environment for the various staff of fire and rescue services and partner agencies while providing the functional flexibility required in modern times.
The new station was officially opened on Thursday 20th October by James Paxley, Chief Lieutenant of the Berkshire Royal County.
The tape cutting was watched by the mayor, special guests, and Evan Rose, who created the artwork displayed in the station lobby.
Among those who gave speeches was Inspector Paul Gittings, Chairman of the Royal Berkshire Fire Department. Thames Valley Police and Crime Commissioner Matthew Barber. Kirsten Willis-Drewett, Director of Operations, South Central Ambulance Service. Wayne Bowcock, Chief Fire Officer, Royal Berkshire Fire and Rescue Service.
The 'Ding is home to many award-winning organizations and facilities, and in October another was added to the list as the town's Pubwatch scheme won top honors at this year's National Pubwatch Awards. it was done.
Judged by members of the National Pubwatch Commission, the award recognizes local efforts to provide a safe environment for venue staff and customers.
Bill Donne, honorary secretary of the scheme, said:
This is the second time the committee has received the award, following 2007.
"We won this award 15 years ago and I think it shows that we are still pioneering when it comes to supporting the nighttime economy.
"Fifteen years later, it shows that we are still committed to tackling crime and disorder within our industry."