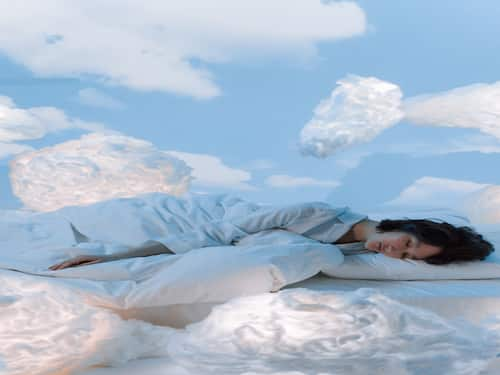 Stress dreams become regular when there are unresolved stressors that occupy most of your attention in your waking life.
Dreams are not always pleasant and can be stressful and painful at times. These dreams are often seen during the REM sleep stage and primarily focus on concerns during the day. Dreams of failing an exam or falling from a mountain are common. What they tell us about our unconscious is still being researched, but they can also tell us a lot about our day-to-day concerns. Simply put, these dreams are primarily caused by stressors in our waking lives.
Stressful dreams not only interfere with sleep, but also cause discomfort. They usually do not imply anything deeper and primarily constitute our daily subconscious worries. occurs from
morning Call
Dreams are usually metaphorical, but when we recall them, they can tell us a lot about our waking lives. There are embarrassments such as running away from, forgetting a line during a performance, or failing an exam. They may not make sense to you, but they could indicate some positive stressors in your life. If you regularly have stressful dreams, it is important to identify the stressors that may be causing your dreams.
Why do we dream of stress?
Dreams of stress may or may not turn into nightmares. However, it can still cause distress. Dreams are often viewed as networks between parts of the brain during sleep. When you're asleep, this brain activity stitches together memories and sensations into semi-narratives. These dreams are common when you go to sleep worrying about something. When you wake up the next morning, you may experience some distress and unsettled feelings. Unlike nightmares, they may not be extremely frightening, but they can cause frustration and distress.
What can be done to prevent these dreams?
Stress dreams become regular when there are several unresolved stressors in your waking life that occupy much of your attention. It can be financial challenges, chronic health conditions, and major life changes.
Drink water or something warm, or listen to soothing music before going to sleep
Try Simple Breathing Techniques to Calm Your Mind
Get out of bed and take a quick walk around the room
Try not to look at your watch or worry about what time you were awake
Total Wellness is just a click away.
Please follow us