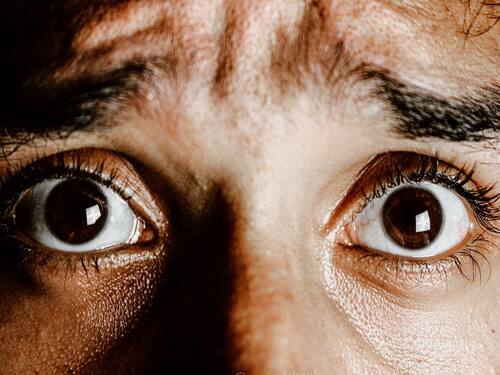 Anxiety never peaks, but continues to build gradually over a period of a day or months. Panic attacks, on the other hand, usually last 10 to 15 minutes.
Many of us use the terms anxiety and panic attacks interchangeably.The two conditions are often confused because of the similar symptoms they can exhibit. However, it is interesting to know that severity and causes vary widely. The difference between the two conditions is primarily perceived in how they occur, their intensity, and the length of time they are present.
Panic attacks and anxiety attacks can be similar in terms of emotional and physical symptoms, and both can be experienced at the same time. Panic attacks tend to be more severe and involve more physical symptoms. Therefore, it is recommended that you understand the difference between the two.
Anxiety vs. Panic Attacks
Anxiety attacks are typically characterized by fear of a particular problem that may occur in the future. In anxiety, the stressor may not be easily identifiable. Symptoms may include physical symptoms such as excessive worry, restlessness, and rapid heart rate. You should know that anxiety attacks are not as intense as panic attacks, develop gradually and can last for a long time.
Panic attacks are spontaneous and can occur without warning. Unlike anxiety attacks, you can quickly lose control. It does not necessarily follow an emotionally difficult situation and can also occur when a person is calm or resting. Unlike anxiety attacks, which are primarily associated with stress and anxiety disorders, panic attacks anxiety can occur with many psychological conditions. Panic attacks, on the other hand, usually last 10-15 minutes, and usually he can peak at 10 minutes. Panic attacks can be symptoms of anxiety.
Panic attacks can present with severe physical symptoms
Unlike an anxiety attack, a person having a panic attack can feel like they are in a medical crisis. . The symptoms of panic attacks tend to be more physical than psychological, with affected people having a pounding heartbeat, profuse sweating, dizziness, and sometimes requiring medical intervention to control symptoms. Anxiety attacks are more psychological and can lead to an inability to stop the flow of irrational thoughts, leading to excessive overthinking, mental exhaustion and exhaustion.
Total Wellness is just a click away.
Please follow us