A heartwarming video of a New Zealand woman reuniting with her cat, which was lost in the recent Auckland floods, has gone viral on TikTok.
In the video, neonatal nurse Hannah Marie Carr can be seen picking up the cat from the local Animal Cruelty Prevention Society three days after it went missing. Three days after the flood, I received a phone call from the SPCA saying that the cat had been found.I never thought this day would come."
In a later comment, Carr said of the rescued cat:
On Monday, the New Zealand Meteorological Agency issued a red alert indicating heavy rainfall in Auckland and the nearby Northland region. In an interview with CNN, MetService said:
January 27 was the wettest day on record for Auckland, with an estimated 240 millimeters (9.8 inches) of precipitation.
One user commented:
The SPCA published a news article on Saturday containing advice for pet owners in the affected areas.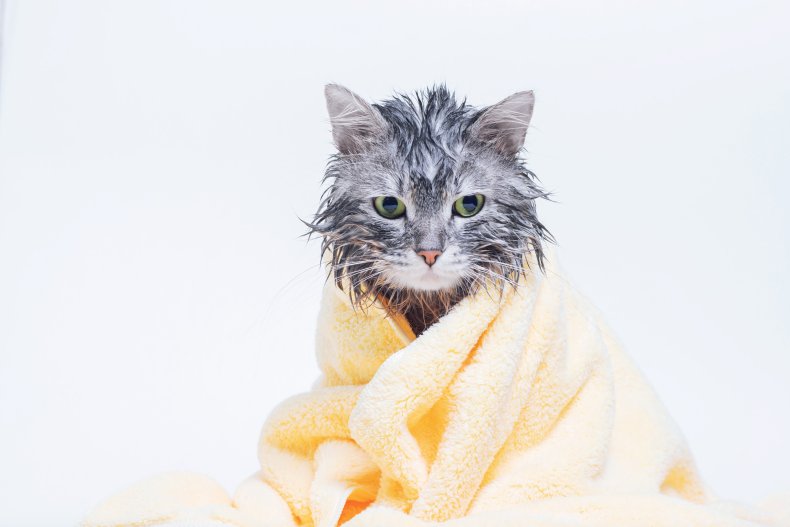 "In an emergency, you need to make sure you and your family are safe. But your animals are your responsibility, and this is true even in an emergency. You must take into account the members of your family and this includes your animals.
"If you have to evacuate, you should take your pet with you. Remember, if it's not safe for you, it's not safe for your pet either."
The SPCA suggests three key steps for emergency preparedness if you have pets.
"With the help of family and friends, create an emergency household plan that you can follow in an emergency.
"Prepare a home survival kit, which should include provisions for your family, including pets (up to 5 days).
"Prepare a getaway kit, which includes provisions for your pet and should be portable, lightweight, and kept within easy reach for quick retrieval."
Newsweek We reached out to Hannah Marie Carr for comment.
Have a funny and adorable video or photo of your pet you'd like to share? We want to see the best! Send them to life@newsweek.com so they can appear on the site.