Deanna Dikeman photographed her parents waving goodbye from 1991 to 2015. These photographs are exhibited at North Her Polygon Gallery in Vancouver.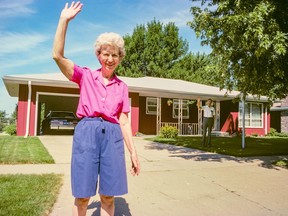 Reviews and recommendations are unbiased and products are independently selected. Postmedia may earn affiliate commissions from purchases made through links on this page.
Article content
Like many people, Deanna Dyckman left her childhood home for college and never returned.
Article content
When she returned to Sioux City, Iowa to visit her parents, she took pictures of them.
Article content
"At some point after 17 years, I realized we had a breakup," she says. "I said, 'Oh my God, look what I did.' I knew I had to finish the project until they were gone."
The result is Leaving and Waving, a photo exhibition running through April 2nd at Polygon Gallery in North Vancouver. The exhibit features 71 photos of Deanna with her parents saying goodbye as she emerges from her driveway.
It sounds simple, but packs an emotional punch. Twice during her 30-minute interview with Polygon, people stopped her Dikeman to tell them how moved they were by her photos.
"Just beautiful," Nancy Prühl told Dyckman. "It's so moving. It's so real. We can all relate to it. Bravo."
Article content
Dyckman is an artist, but part of the show's appeal is that her photos look perfectly ordinary, like snapshots of everyday life.
because they were.
"This was the first one and it was an accident," Dyckman said of a colorful photo in the foreground of her mother in a bright pink top and blue shorts. Her father is in the background on the right. I'm on the same wave doing the same wave.
"I had Kodachrome[color film]in my camera and I looked out the[car]window as we were leaving. Blue, red house. This is a photo of Kodachrome' and I took it.
At first she didn't like this photo. Because it was voluntary and her mother was a little out of focus, but when she started looking at the pictures she took over the years, she realized it was that I realized that I was capturing the moment.
Article content
"I'm really glad I didn't get too cautious," said the 68-year-old Dyckman. It's casual because it was shot casually. "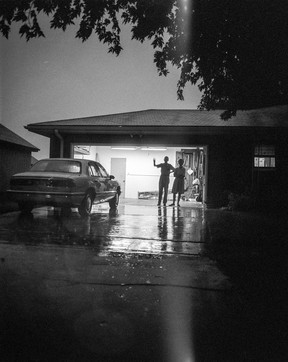 There is a moody shot of her parents waving goodbye in the light-lit darkness of the garage. A winter photo of Dad wearing his Fudd-like hat with earmuffs Elmer. A picture of her car's rear-view mirror showing the garage across the street and her parents saying goodbye.
"As they got older, I thought one of these pictures was going to be the last one I would take," she said. He's holding a cane, leaning against his mother to keep him from falling, but bless his heart, he was there to say goodbye."
Article content
Her father passed away in 2009 and she continued to photograph her mother.
"In some of those[pictures]her face is really sad," she said. Smile!" It helped make it easier to leave. "
Mother passed away in 2015. Dyckman ended a 24-year project by taking a picture of his family home, where no one had said goodbye.
"After her funeral, I realized I needed to take a picture where no one was waving," she said. "And talking about it almost makes me choke."
In 2018, she assembled her photographs into "book dummies" for a competition at Mack Books, an art book publisher in London, England.
"I didn't win the award, but the New Yorker did," she says. After glowing reviews in her magazine, she "goes viral" on her website.
Article content
Another publisher offered to print it, but the first two copies sold out. The show in Kansas City, where she lives, was a huge success, and after that she started getting exhibition calls.
"Europe loves it," she said. "I don't know what it is or why, but it has been screened in Italy many times. (It was also screened in France, Spain, Holland, Belgium and Saudi Arabia.) Greece, Athens. photo festival.
This is the first time the film has been shown in Canada. But it probably won't be the last. It has a real emotional impact on the viewer.
jmackie@postmedia.com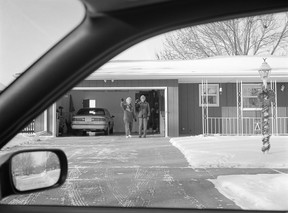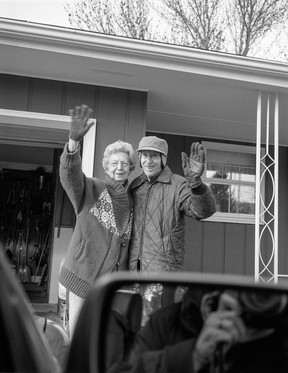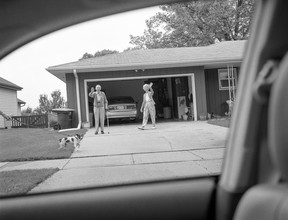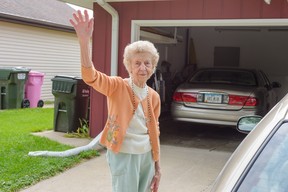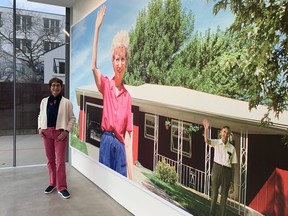 ---
Please support our journalism: Our in-depth journalism is possible thanks to the support of our subscribers. For just $3.50 a week, get unlimited add-on access to The Vancouver Sun, The Province, National Post and 13 other Canadian news sites. Subscribe now and support us: The Vancouver Sun |
A rare side of early Vancouver is revealed in historic family photos

World-renowned artist Jeff Wall returns to Vancouver for first show in 14 years